It can be hard to remember a time before the pandemic, but in May 2019, Lehigh HR, the Office of Diversity, Inclusion and Equity, and others came together to launch Cornerstones of Community, a professional development track with a comprehensive curriculum of programs focused on diversity, equity and inclusion. 
Cornerstones of Community includes programs required of all staff as well as additional programs that are required of supervisors (and may also be taken by all staff). Since it has been three years since its inception, we wanted to check in with several employees who have taken the full complement of required programs to learn more about their experience.
The following interviews have been edited for length and clarity.
Wyntre Stout: Equal Space and Belonging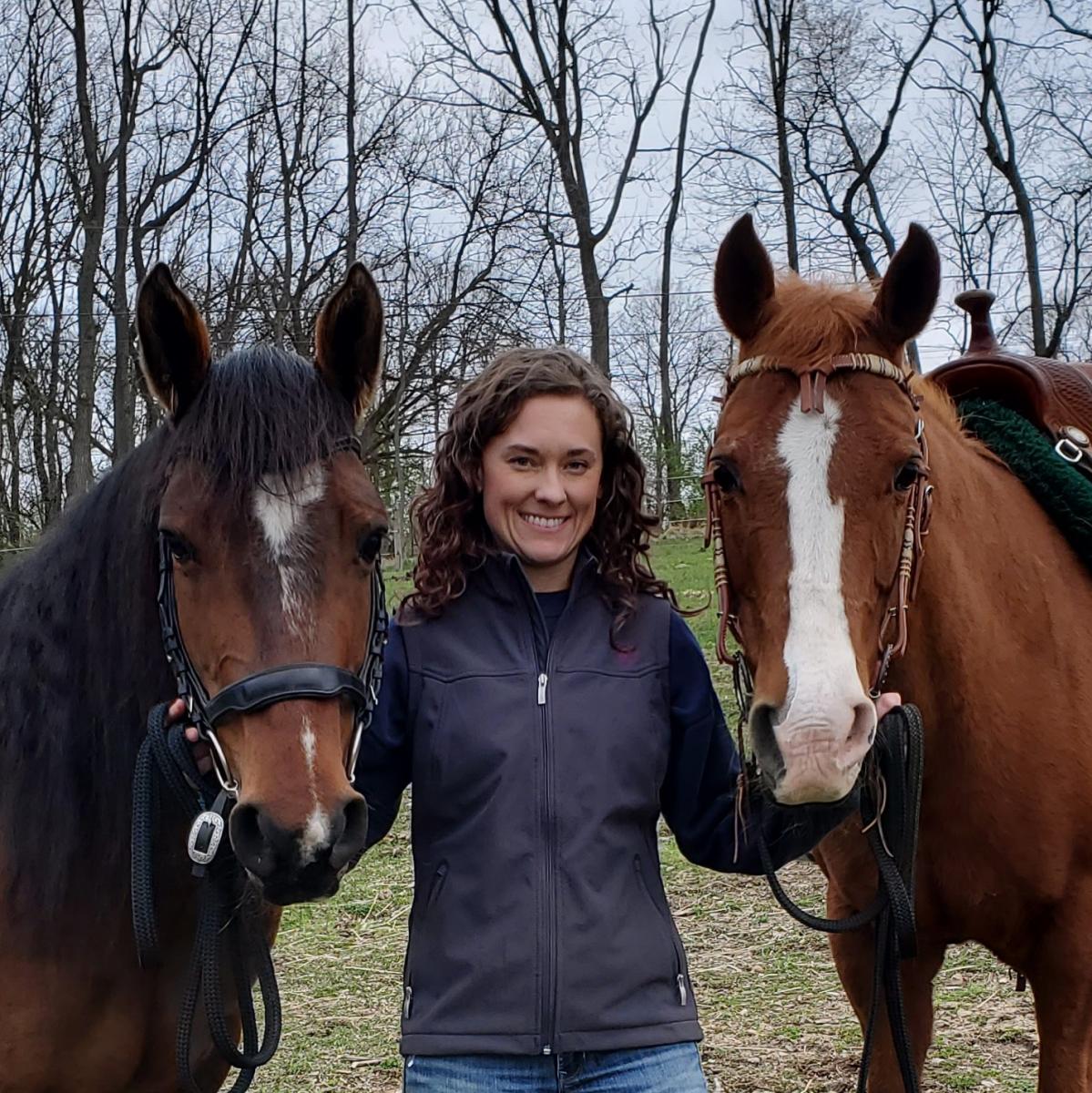 When Wyntre came to Lehigh in 2014, she arrived as a student, pursuing her doctoral degree in psychology and planning for a life in academia as a professor. 
"Through the course of my doctoral studies, I realized I didn't want to stay on the professor track," she said recently. "So I began looking at other fields where my PhD training and skills could be relevant and useful. I came across institutional research."
Continuing with her degree work, Wyntre also started working in Lehigh's Office of Institutional Research and Strategic Analytics (OIRSA). Eventually a full time position opened up and she was hired. She finished her PhD as a full-fledged Lehigh staff member.
As the institutional research manager with OIRSA, Wyntre is responsible for information about the university with respect to data and reporting. She and her colleagues administer surveys that Lehigh students receive including the climate survey. They also oversee the university's census so that Lehigh knows exactly who is studying, teaching and working here. And they manage the university's common data set which is key to complying with reporting requirements from the federal government.
The Spot: With an academic background in psychology, do you find that when you're taking Cornerstones of Community programs you are deconstructing them or looking behind the curtain to the extent that you perhaps don't experience them in the same way as someone without that grounding?
Wyntre: It is really interesting to sit in some of the workshops where, for instance, we learn about biases and how they impact the way we think about the world, because these topics are closely aligned with my personal and academic interests.  Even with my background, I think that training programs focusing on how you go through your everyday life are still relevant.
No matter your background or prior knowledge, I think it's valuable to take a step back and think about how we relate with each other on a daily basis.
The Spot: How have the Cornerstones programs you've taken impacted your approach to supervising at Lehigh?
Wyntre: They have definitely influenced my understanding of my responsibilities as a supervisor. This starts at the very beginning of employment - as a result of these programs, I am very aware of making the searches that I lead equitable and ensuring that we weren't inadvertently letting biases creep in.
I think this impacts my interactions with everyone and when you're in a place of leadership it's even more important. Because you have a position of influence, you have additional responsibility to encourage inclusivity and help everyone to feel that they belong and are included.
A big part of this is about making sure that everyone can come to the workplace and feel like they can contribute and be free to be present. Whether or not that is a value that you personally prioritize, it impacts performance and retention and what people are going to invest in their work, so it behooves all of us to pay attention to this. From a very pragmatic perspective, people do the best work that they can in an environment where they feel safe and included. So creating that kind of space is important, and these training sessions can help us figure out how to do that.
The Spot: Which of the programs stood out for you? Can you share one of your favorites?
Wyntre: The PowerPlay Bystander Intervention was actually one of my favorite programs. I appreciated that they addressed the practical implications of speaking up. I think, especially coming from my academic background, it's really easy to say that these are the important principles that need to be acted on without as much thought to the realities of doing so. But speaking up in a tactful way that maintains your existing relationships  is often tricky. 
I think the actors and presenter did a really good job of showing how you could apply bystander training while acknowledging the broader context. Sometimes it's going to be hard and sometimes you have to wait for another time or place. This training helped give us  the ability to think through this and strategically decide the best tool to use in that situation. It definitely pushes you to dig into some uncomfortable areas and sometimes it's really important for us to sit with that discomfort in order to grow.
The Spot: What have you seen in your administration of the university's climate surveys with regard to the impact programs like Cornerstones of Community are having?
Wyntre: One take-away is that we're doing a lot of really good things but people don't always know how to get involved or how to take advantage of these programs. I think communication and encouraging engagement are on-going challenges in this area.
Bill Whitney: No Substitute for Dialogue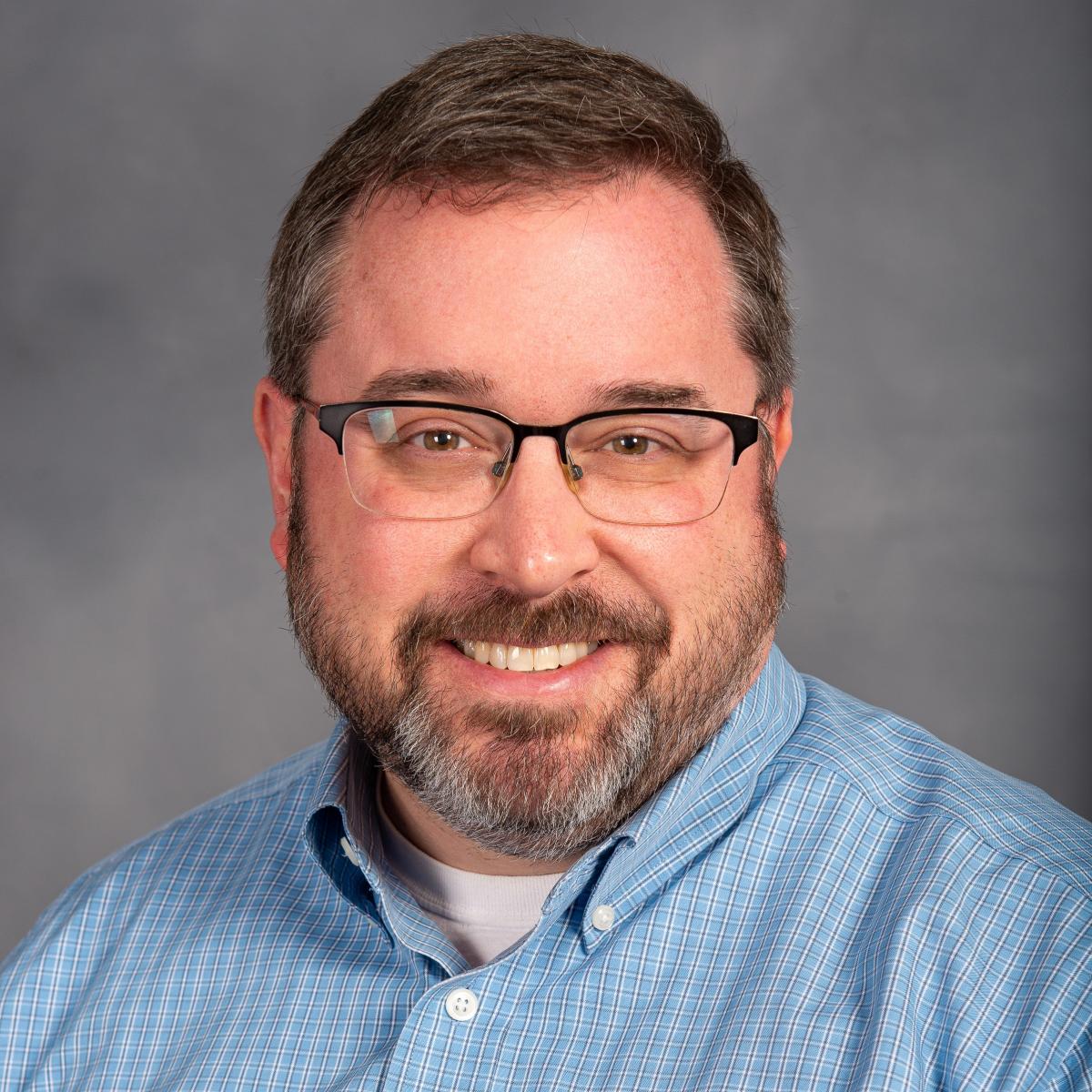 When we sat down to talk to Bill Whitney about Cornerstones of Community he was getting ready to join a group of Lehigh Creative Inquiry students on a trip to Kazakhstan. Although that's not a typical day for Bill, his role as Administrative Director in the Office of Creative Inquiry is varied and unpredictable. But he still makes time to take part in Cornerstones of Community programs.
"There's no substitute for dialogue," Bill said recently. "With these programs we have a chance to talk through potentially difficult things with people expressing views that are contradictory to our own."
The Spot: Tell us more about what you think is important about talking across differences.
Bill: Well, I don't know that any minds were changed, but I do know that hearing and getting a chance to talk through disagreements and be present to hear other points of view is valuable.
Through these kinds of programs I get to meet people I don't normally interact with. And I didn't walk away from that thinking, "Oh now I know there are people I disagree with on this campus and that's bad." I walked away thinking, "We've all heard and learned something about ourselves and our fellow community members," and that, ultimately, is going to create a stronger community. And so that's absolutely something that needs to be done.
The Spot: As someone who has studied and created theater, how do you view programs like CITE: Your Story My Story and Power Play which employ dramatic performance?
Bill: As a theater practitioner, at least in the past, and someone who's studied a lot of social justice theater techniques and tactics, I probably tend to be a lot more critical about these kinds of programs and the framework that they put around it. What has the greatest impact, I think, is when the audience can interact directly with the actors as their characters and really work through some of these difficult conversations. I think they do what they do very well.
The Spot: How have Cornerstones of Community experiences impacted you as a supervisor?
Bill: As a supervisor that's an interesting question because I don't supervise a whole lot of people, but I will say that a person I supervised in the recent past is an African American woman and she and I had lots of conversations about difficult things. She's the parent of two young Black children, and that is really top of mind for her. These issues are very keenly felt on her part. And I think she struggled a little bit in the beginning to find a community at Lehigh that matches her identity. She has found that, to some degree, but that was difficult for her. We had conversations whenever one of us attended a session. I think it created a better bond in our small office. It provided a chance to open up and for me to listen, because I don't share the experiences that she has had.
So I think these programs are oftentimes the catalyst for conversations and to me, I think it's invaluable.
Elizabeth Miller: Digging In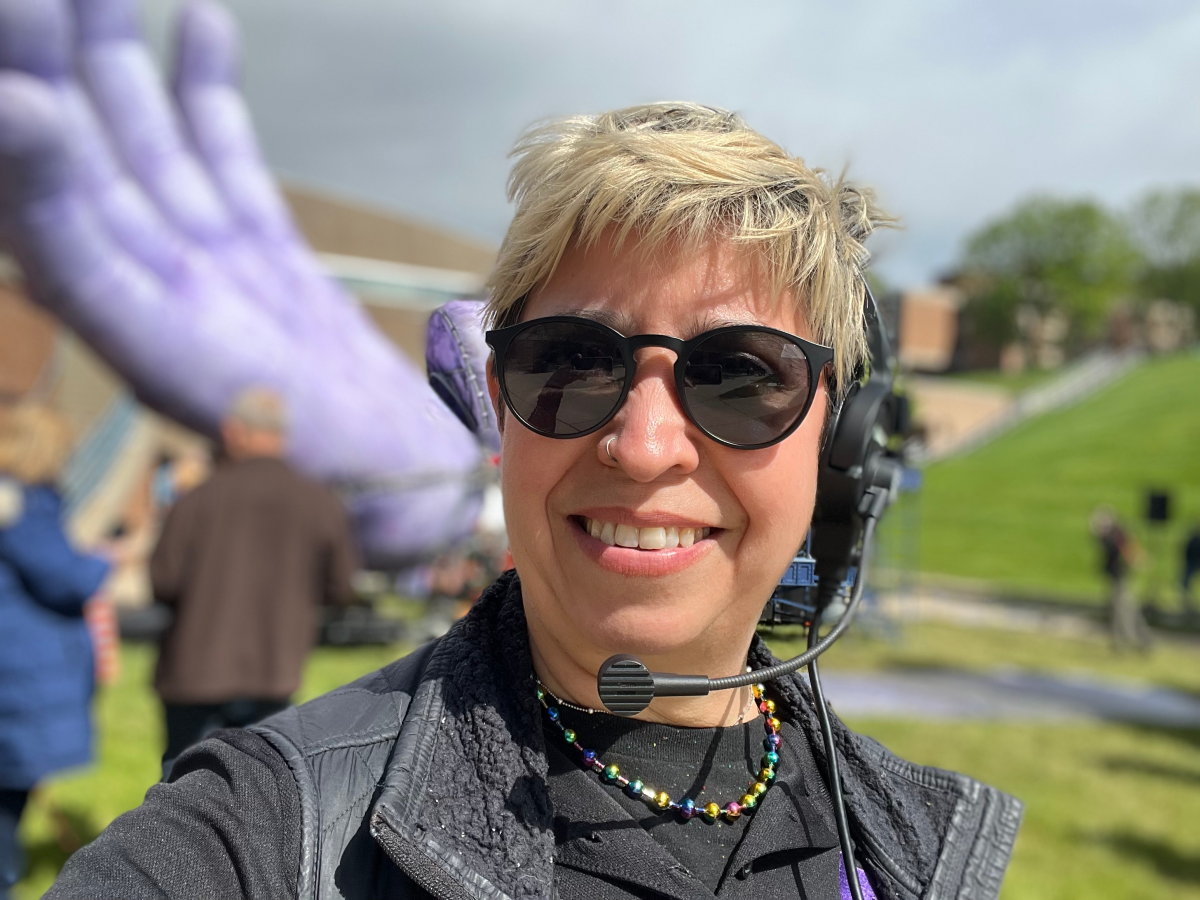 For Elizabeth Miller, Assistant Production Manager at Zoellner Arts Center, anti-racism has been integral to her personal and professional development for several years. She has engaged in efforts on her own, as part of an national association of production managers, where she serves on their DEI committee, and at Lehigh. 
"I participated in Diversity Achievers through the Office of Multicultural Affairs which was a great small cohort of people on varying points of their journey in this work," she noted. "It connected the dots for me as I was still fumbling to find my way in developing the language I needed to have conversations about racism and privilege."
The Spot: I understand you took several Cornerstones of Community sessions more than once. Why did you decide to repeat certain programs?
Elizabeth: That was at a time when I was trying to develop the skills I needed to have conversations with my students in the classroom. I did not feel at all armed or prepared to do that. That's one reason I took things multiple times. Also, some of the sessions happened before the pandemic. After George Floyd's murder [in May 2020] I got more deeply engaged in my anti-racism work with the production manager's forum, meeting with members from across the country on a weekly basis. In an effort to fold that work and the other workshops I'd attended together, I decided to revisit things like the VISIONS workshop. 
The Spot: How have you incorporated what you've learned through Cornerstones of Community and elsewhere into your classroom? 
Elizabeth: I have two lectures called 'the building blocks of anti-racism for stage managers' that I now include in my class plan. We have conversations about what anti-racism means. I always start with the concept of privilege, because that starts to kind of tap into things that people take for granted, like able-bodied privilege, for instance, is a huge one for me. 
I open my class at the beginning of the semester with a land acknowledgement, and throughout the semester I share an incredible quote from an anti-racist theater practitioner named Nicole M. Brewer, who says that we are all "speaking in draft." I think that helps us open up to each other to recognize that as we learn new things and unlearn old things we're going to make mistakes and continue to cause harm, but if we can give ourselves the grace to forgive ourselves and each other for the mistakes we make while doing this messy work we can continue to move forward and evolve.
The Spot: Now that you have reached a more advanced point in your training and exploration of anti-racist and inclusive practices, what are some of the ways you would like to see Cornerstones of Community grow and evolve?
Elizabeth: I would like to see some programming go further and create a space where we can actually have some of the more messy and uncomfortable conversations that we can't dismiss or wiggle out of easily. I think that's what's missing for me. We have to be willing to be uncomfortable because this work isn't clear cut and we need to make those mistakes I mentioned earlier to find growth. Doing that, while remembering we are "speaking in draft" would build up our shame resilience which allows us to go deeper in this important work. I think that's where we need to go in order to really be effective.
For More Information
Register for current Cornerstones of Community programs here. - Select Cornerstones of Community from the TYPE dropdown menu to see all of the currently available sessions on one page.
New Options: Cornerstones Companions: If you're looking for shorter on-demand diversity, equity and inclusion learning opportunities to complement or enhance the Cornerstones of Community sessions, be sure to visit the Page Up Learning Library and check out the new Cornerstone Companions section. Select Cornerstone Companions from the TYPE dropdown menu.