Wednesday, January 13, 2016
Tom: Ugh, I'm never sure what to write in the GPS comments fields.
Maria: Just comment on your progress and outcomes, you know, your accomplishments.
Tom: Don't my accomplishments speak for themselves?
Harry: Why not write about how you do your job, the Core Success Factors.
Tom: Those still exist? (fumbles through desk drawer) I think I still have that pen HR gave us when they first launched.
Maria: Don't worry, you can find them on the HR website in the Performance section. I like this idea, Harry. I can write about how I communicate, how I adapt to change and the workplace learning I did.
Harry: Does that help, Tom?
Tom: I need to think about this a bit, but yeah, I believe it does.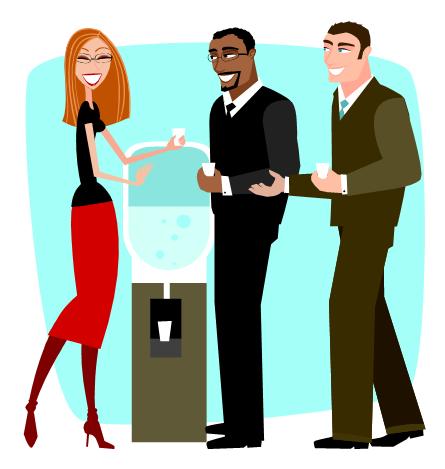 Focusing on "The How"
We know that sometimes it's hard to look back on your year's work and comment on progress or outcomes beyond "I did my job." When the time comes to work on your GPS (which for most staff is right now), Lehigh's Core Success Factors can offer a helpful framework.
Success Factors describe key attributes for staff and managers that are critical to achieving Lehigh's strategic goals. Regardless of your position, you can apply the Success Factors to your work, because they focus on how you are doing your work.
The Success Factors
As Maria notes, you can find a detailed description of each Core Success Factor, including actions for implementing each one, on the HR website. Managerial Success Factors, which should be used by those with supervisory responsibilities, are also available here. Here's a brief bit of information about each of the Core Success Factors:
1)  Support Lehigh's Mission and Goals
Successful staff members at Lehigh understand how their role is important to Lehigh's goal achievement, strive to handle job responsibilities efficiently, and achieve excellent outcomes.
2)  Embrace and Adapt to Change
Successful staff members at Lehigh understand how important change is to Lehigh - both in the short term and over the long term. They embrace change and adapt to the opportunities it brings.
3)  Take Accountability for Work Achievement
Successful staff members at Lehigh take accountability for handling their jobs effectively and for achieving high quality work processes and outcomes.
4)  Take Ownership for Personal Learning and Development
Successful staff members at Lehigh take responsibility for their own personal learning and development and continuously strive to improve themselves.
5)  Communicate Effectively
Successful staff members at Lehigh communicate effectively in a timely and appropriate manner.
6)  Demonstrate Creativity and Innovation
Successful staff members at Lehigh value creative and innovative approaches to accomplishing their job responsibilities and seek appropriate opportunities to do so.
Using The Success Factors In Your GPS
Now that you know a bit more about the Core and Managerial Success Factors, you can think about how you might apply them to your assessment of your work.
First, review your key accountabilities and goals. As you do so, consider which of the Success Factors might best apply to your accomplishments in that area. This should help you describe your work in the past year in terms that are most helpful to your manager.
Don't worry if you don't find a way to apply every Success Factor to each accountability or goal. Not every staff member will experience change, for example, in their work during a given year. If you did, however, now is a great chance to demonstrate how you embraced and adapted to it.
Be sure to include any workplace learning or other professional development efforts you took this year in your GPS. As you do, you will be able demonstrate Success Factor four.
We're Here To Help!
You don't have to go it alone. If you would like help with your performance appraisal, there is still time to register for a workshop. Go to the HR Workplace Learning Registration tool to sign up for a session.
You can also contact the HR office if you need assistance. Call extension 83900 to be connected with a staff member who has GPS expertise.