We're excited to share that Lehigh's wellness program was presented with The Lehigh Valley Business Coalition on Healthcare's (LVBCH) 2016 Wellness Spotlight Award during the Coalition's 36th annual conference, "Healthcare in Transition: Strategies to Increase Healthcare Value" at DeSales University on May 5, 2016.
Lehigh was among a number of local businesses recognized for their commitment to worksite health and wellness. LVBCH president Tom Croyle noted, "By providing access to nutritious food and encouraging physical activity, employers demonstrate their genuine concern for their employees' health and welfare."
Mary Jo McNulty (fifth from right), Lehigh's  HR Associate for Wellness and Employee Recognition, accepted the award on behalf of the university.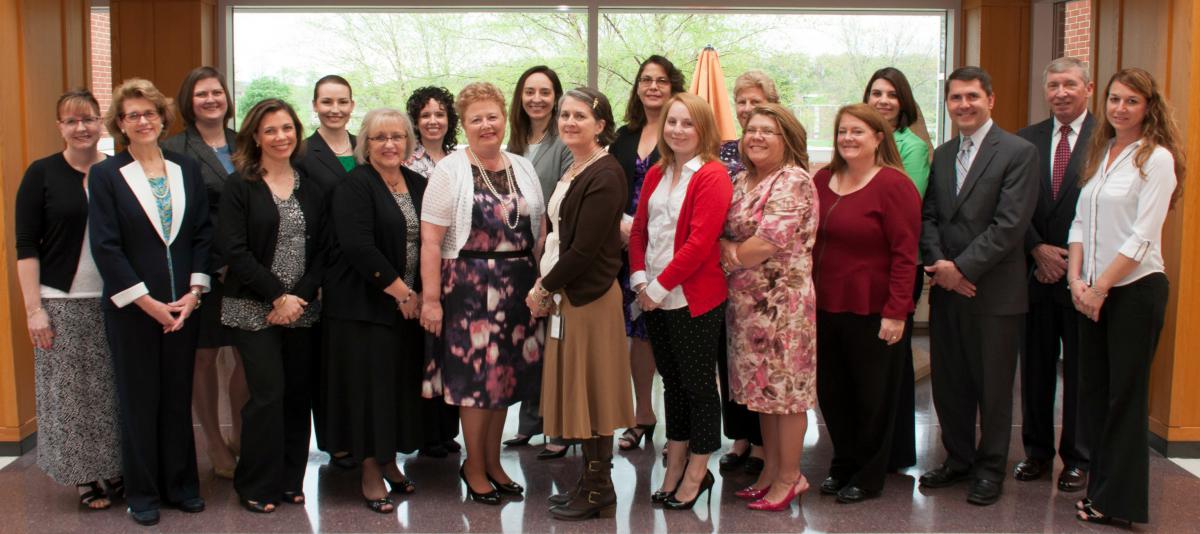 Benefits and Wellness Fair Featured Bikes, Massages and More
Hundreds of faculty and staff attended the biennial Benefits and Wellness Fair in Lamberton earlier in May. Chair massages were particularly popular, but visitors also had the chance to speak directly with representatives of the Bethlehem Food Co-Op, Capital Blue Cross, TIAA, the Lehigh Police Department, Wells Fargo, Social Security, Lehigh's bikeshare program Zagster and many others.