Friday, February 17, 2017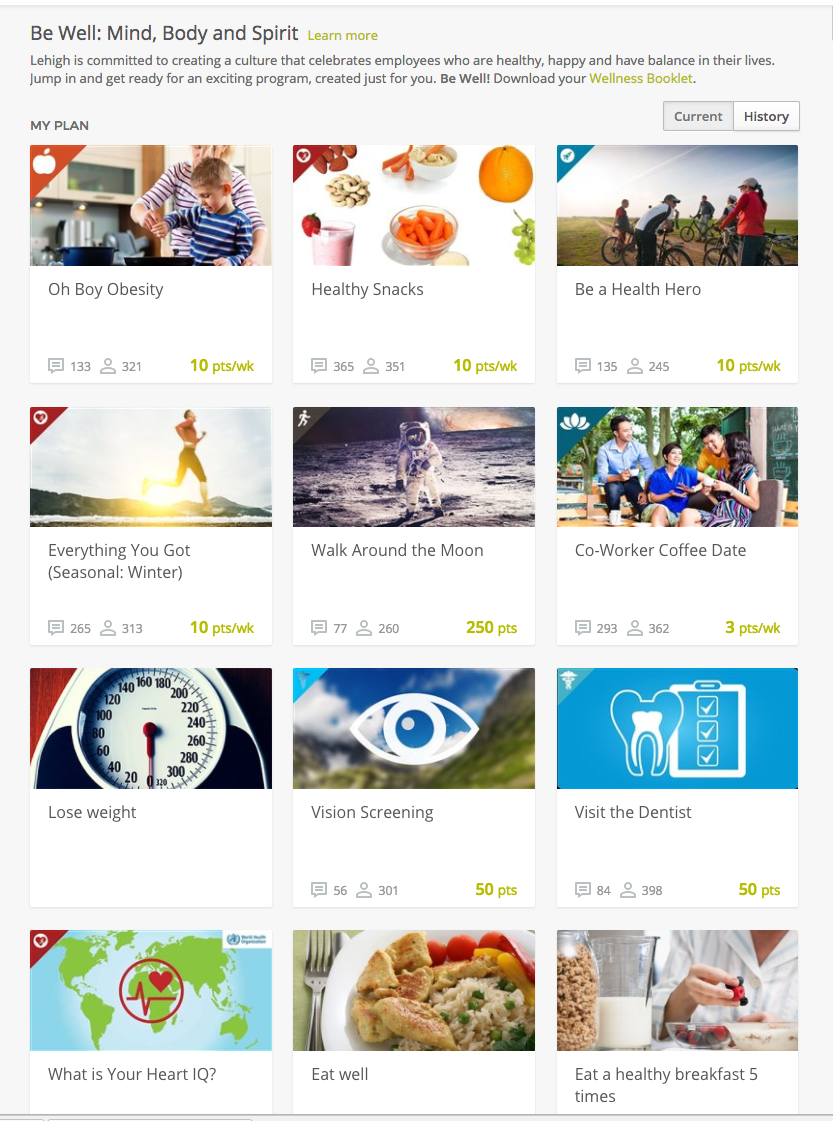 Have you visited Be Well lately? Remember, last month our Be Well champions recommended logging in frequently to be sure you get points for your activities.
In fact, you can only go back two weeks to log activity. So don't put it off – log in today and get credit for your hard work.
With the holidays over, there are also some new challenges to check out. You can earn points for cooking healthy meals with your family, sharing your wellness spirit with a friend, or even adding just one more activity to your week.
If you want to do something great for the community and earn points at the same time, we suggest signing up for the Relay for Life challenge. Whether you choose to participate in the event on Lehigh's campus on March 31 or make a donation to the American Cancer Society, you'll earn 100 points.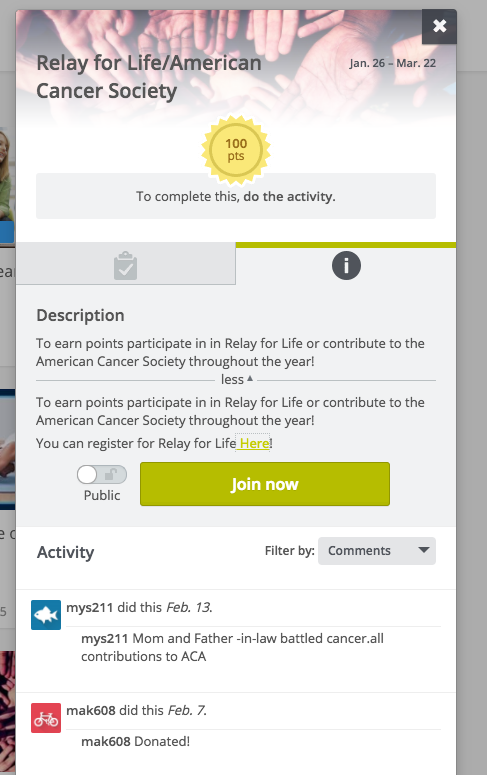 If you haven't started your Be Well journey, it's not too late. You still have a lot of time to earn points and great rewards, starting with a monthly $20 wellness credit in your paycheck.
To get started, contact Mary Jo McNulty at mjd4@lehigh.edu or extension 8-3894.