Monday, September 23, 2019
The 2018-2019 Be Well year ends September 25. You will have until September 28 to log any activity toward your challenges.
We hope you have been taking advantage of the Be Well program's many rewards, including your monthly wellness credit, exercise class rebates, and those always-popular gift cards. Above all, we hope you've benefitted personally from your participation. This year's challenges included numerous opportunities to engage more with your Lehigh colleagues through Knowledge at Noon, LU Ally, Diversity and Inclusion, and CPR/AED trainings. Challenges have covered everything from improving your sleep habits to being a better listener to eating more healthy fats.
The great news is – there is still time to level up!  Even if you have a few hundred points to go before you hit that next big round number, you can do it. Here are a few of our favorite ways to earn up to 300 points before September 25.
Complete the Securing The Human E-Security Program = 300 points
Each of the three modules in this program will net you 100 points. At the same time, you're learning important information to keep your own personal data and Lehigh's computing systems safe.
Donate Blood = 100 points
The Miller Keystone Center is open seven days a week to take blood donations from the community. You can schedule your donation on their website.
Participate in a Charity Event = 100 points
Earn points by doing good for your community. 
Be Well Returns in October
The 2019-20 Be Well year will start in mid-October. If you attended Health Scan this month, points will be waiting for you in your account when the new year launches. Remember, if you didn't attend Health Scan, you'll need to have your annual blood screening at Quest Labs or with your doctor. Contact Mary Jo McNulty for the required forms so you can get Be Well Credit.
Walk In Flu Shot Clinics for Faculty and Staff in October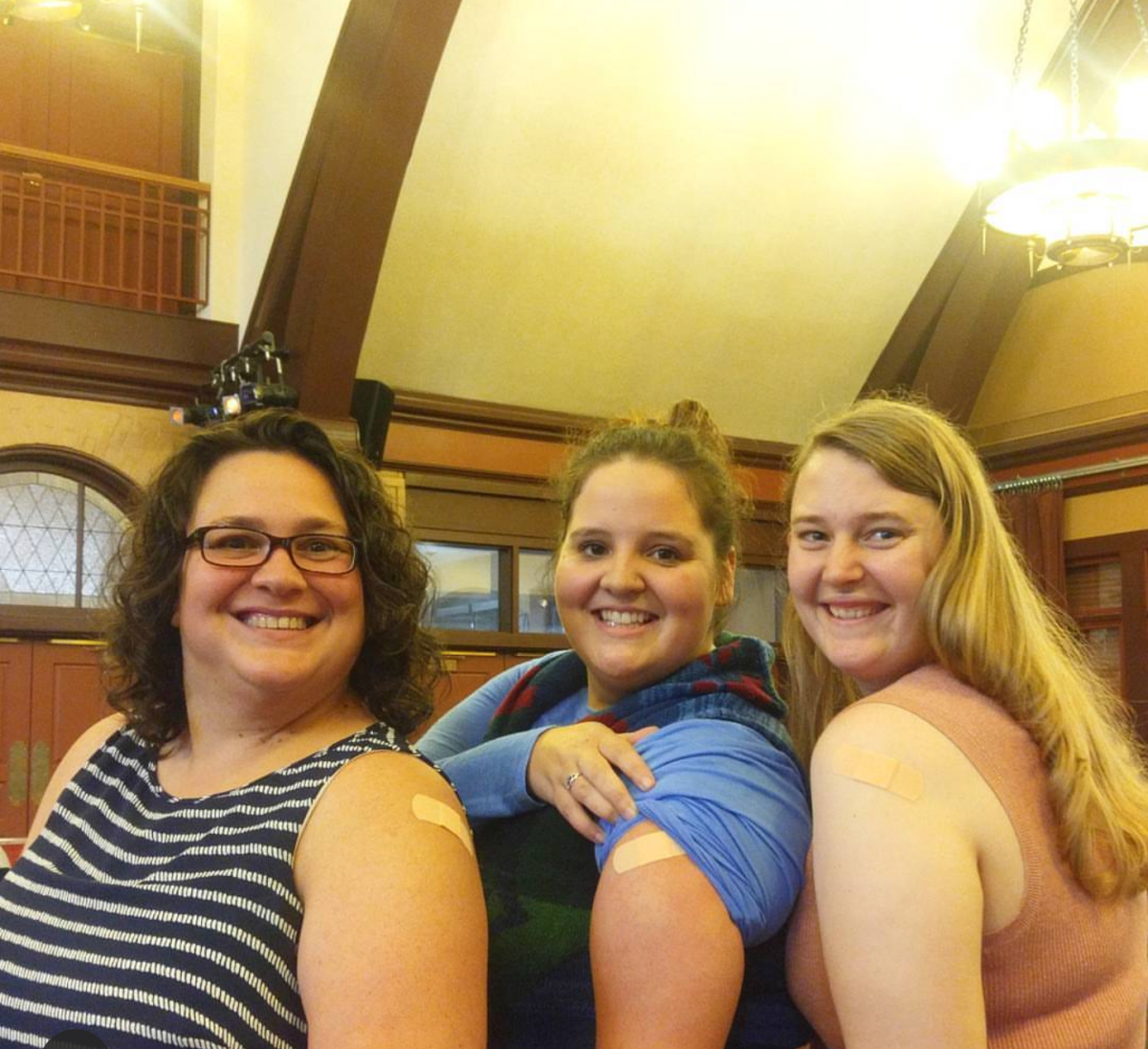 Mark your calendar. Our walk in clinics are for full-time, benefits eligible faculty and staff only- no dependents. The vaccines are free for Lehigh Employee Insurance Plan participants. There is a $5.00 fee for employees who do not participate in the university insurance plan. Please bring your Lehigh ID and insurance cards.
Monday, October 7
3:00 to 5:00 p.m.
University Center, Room 303
Thursday, October 10
11:00 a.m. to 1:00 p.m.
University Center, Room 303
Wednesday, October 16
4:00 to 6:00 p.m.
Governor's Suite, Iacocca Hall