Featured Be Well Challenges
Earth Day is Saturday April 22, but every day is a good day to live a less wasteful life. Two new challenges launched on Be Well can help motivate you to greener living.
You'll earn up to points a week just for remembering those shopping bags and carrying that reusable water bottle. Join the challenges now.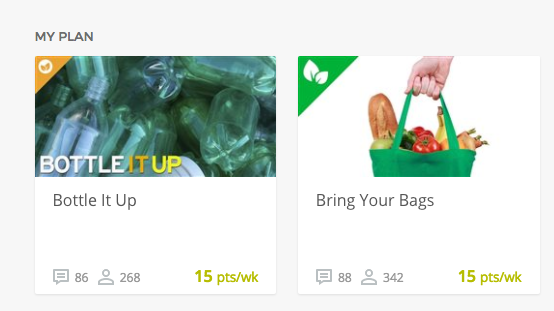 Important Reminder: Health Screening
We're at the halfway mark for this year's Be Well program. Even if you've been earning points, you won't progress through the levels without completing and submitting a health screening. If you missed last fall's HealthSCAN Plus, you must have your blood work done either by your doctor or at a local Quest Diagnostics laboratory.  Contact Mary Jo McNulty (extension 83894) to request a voucher.