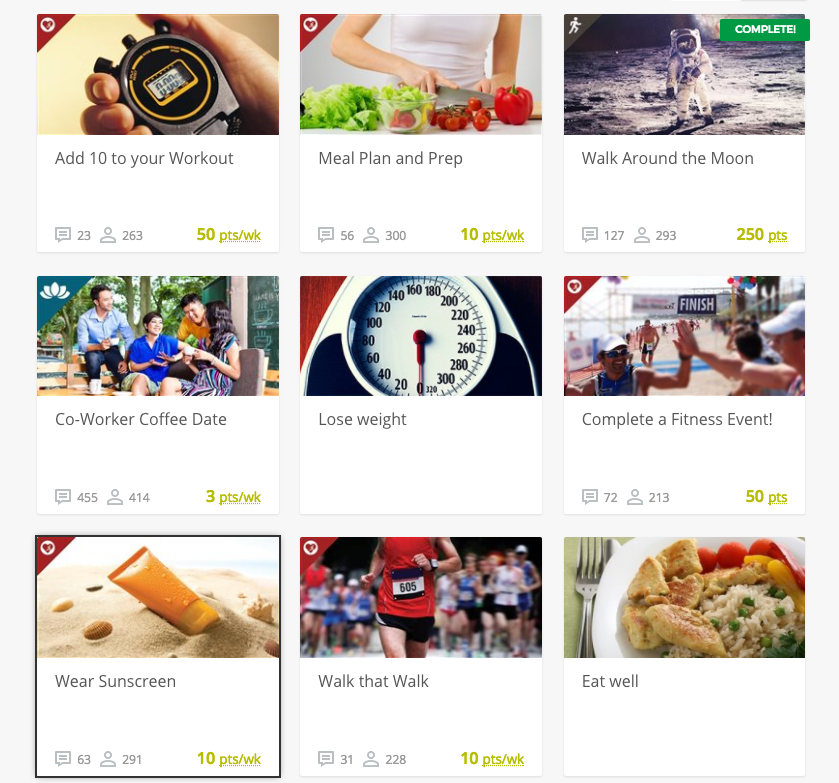 Use your sunscreen this summer, and you'll not only avoid a painful sunburn, you'll also earn Be Well points. Grab 10 points every week that you use sunscreen at least three times.
There are more new challenges to join as well. Here are a few of our favorites:
Boost your workout by ten minutes once a week for 50 points
Earn 10 points a week for eating dinner at home four times a week
Form a team, complete 3,000 squats by July 19, and bank another 150 points
Go to Lehigh.edu/wellness to sign up for these and other Be Well challenges.
2016-17 Be Well Year Ends in September
The Be Well year runs from October to September. That means you have just a few more months to join challenges, log points, and level up. Be sure to log in weekly and track your activity so you don't miss out.
But It's Not Too Late!
With three months left in the Be Well year, you can still join in the fun and earn rewards like a monthly $20 wellness credit, a Fitbit, and even Amazon gift cards.
You'll need to have a blood screening, complete the online health risk assessment, , and join your first challenge. Once those three requirements are fulfilled, you can start logging activity, earning points and earning extra cash in your paycheck.  
For information about the blood screening and more, contact Mary Jo McNulty via email or at extension 83894.