Tuesday, September 15, 2015
What's Up With BE WELL: Mind Body Spirit?
The 2014-2015 edition of our online wellness program, BE WELL: Mind Body Spirit wrapped up on September 15. It's been a fantastic year. We'll be sharing data about participation later this fall.
More great news: BE WELL is returning in October. We'll be re-setting everyone's points back to zero, and there will be all new challenges and even more opportunities to earn great rewards while taking care of your whole self.
If you haven't been a BE WELL participant in the past, getting started is easy. Just go to the BE WELL website and follow the instructions to set up your account.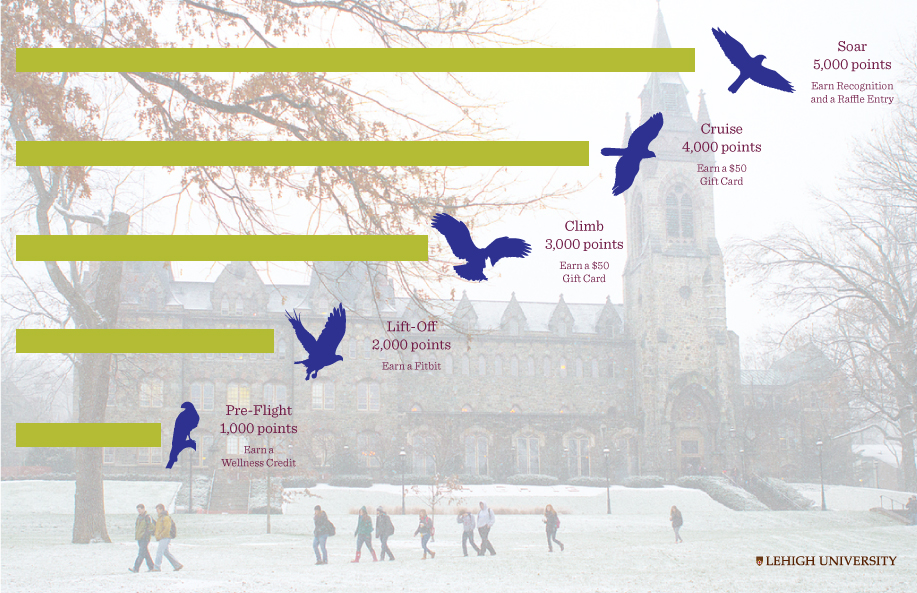 Remember, to reach Level One – Pre-flight – and earn your monthly wellness credit and Lehigh Welch Fitness Center discount, there are a few requirements:
·       Complete a biometric screening: Participate in HealthScan Plus on campus in September, or have your doctor submit a form with your most recent results.
·       Complete the Well Being Assessment: Get a holistic picture of your well being with this confidential online assessment developed by a team of researchers and scientists that looks at more than just basic health measures.
·       Participate in one of the Be Well Challenges
To learn more about BE WELL, contact Mary Jo McNulty in HR at extension 83894 or via email.