When Human Resources implemented Lehigh Benefits (powered by Benefitfocus) as an online platform for enrolling in and managing your flexible benefits in 2016, it was already a big step up in terms of service and ease of use compared to our prior system. In 2017, we took an even greater leap when we introduced the Benefitfocus app.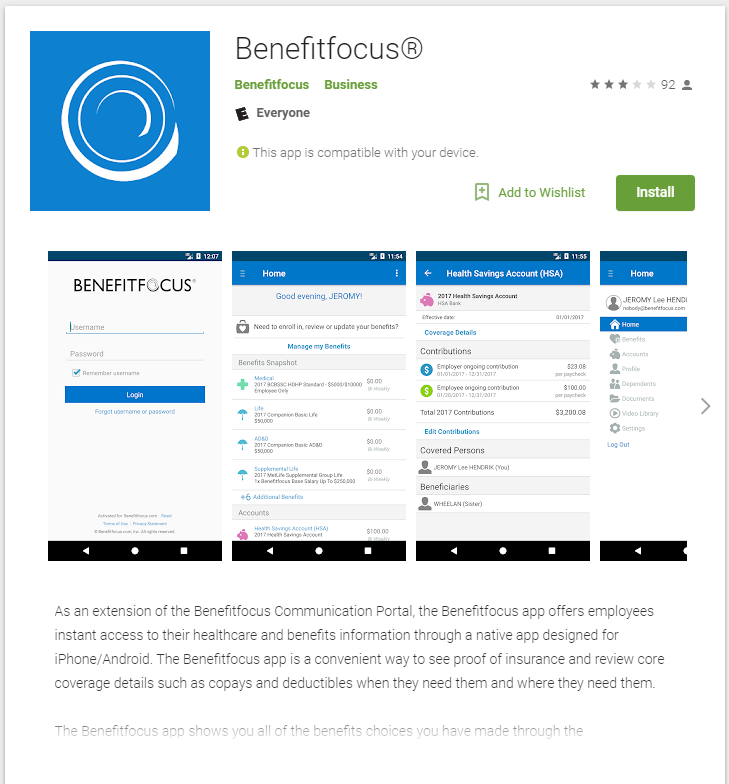 How to Get the App
The Benefitfocus app is available for download in both the Google Play Store and the App Store. There is no charge. Once you have downloaded and opened the app, you'll need to follow two easy steps to start using it:
Type in the access code: LehighBenefits
Log in via Connect Lehigh, the University's single sign on system, with your Lehigh ID and password
What Can You Do With It?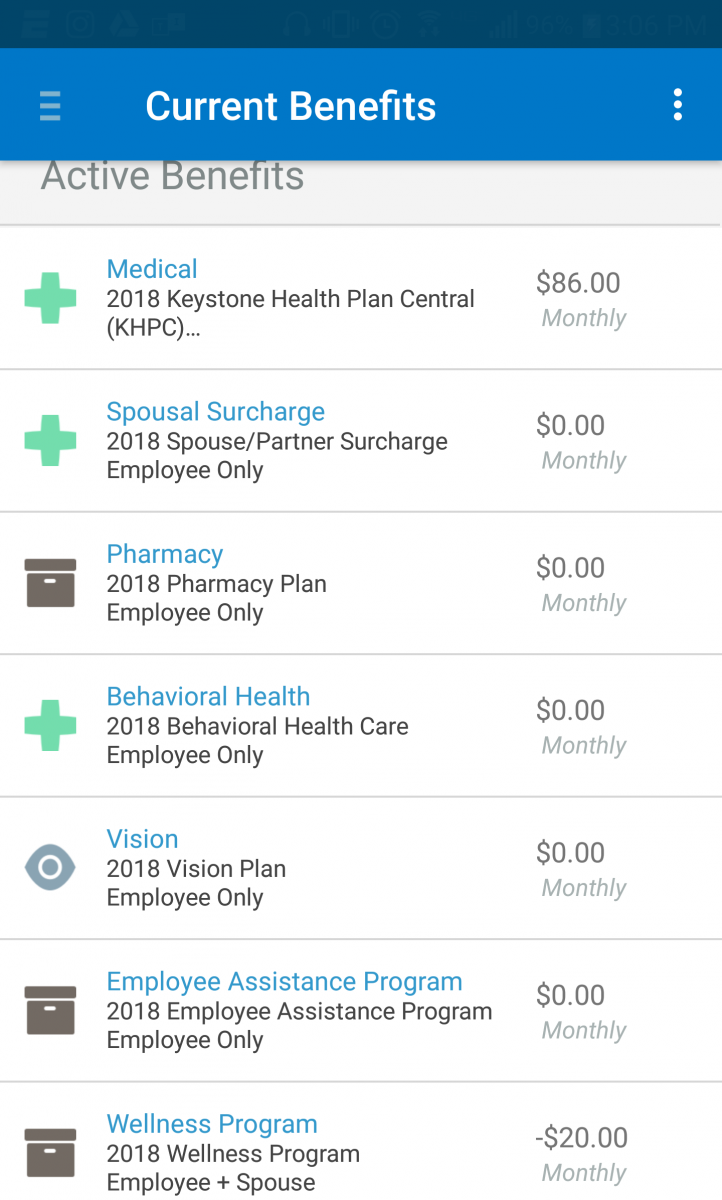 The Benefitfocus app brings together all of your flexible benefits information so you can access it with a few taps regardless of where you are. In the app you can:
Review your current insurance elections
Review your current list of dependents
Remove or add dependents
Upload documentation such as birth and marriage certificates if you need to change your benefits due to a Qualifying Life Event
Enroll in your benefits during the annual Open Enrollment period.
No More Scrambling for Cards
Our favorite feature of the Benefitfocus app is the ability to upload documents. The tool is easy to use. You access it through the "Documents" section. You can even use the Documents section to upload and store your insurance cards so you're never without them. 
Remember: While you can view your Lehigh Benefits in the app at any time, you can only modify them during the annual Open Enrollment period in November or if you experience a Qualifying Life Event.