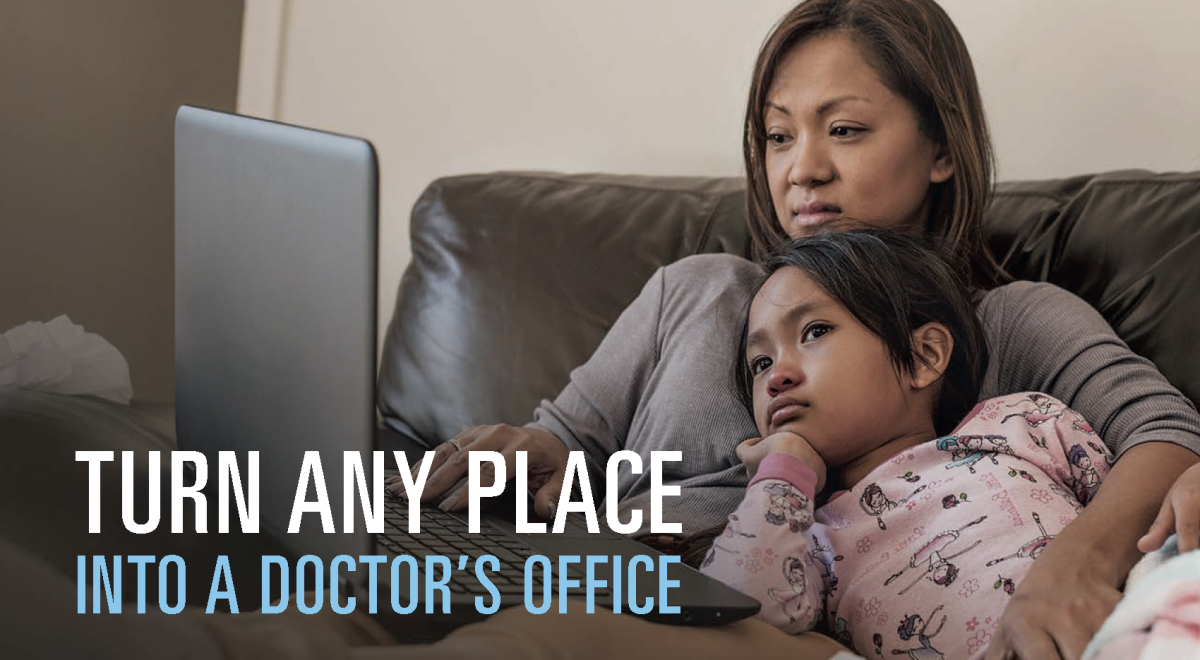 If you could pop open a browser window or an app and spend 10 minutes with a doctor to take care of a minor illness, would you jump at the chance?
If you answered yes, we have great news. Beginning July 1, 2016, Lehigh health insurance subscribers will be able to use online medical care, also known as telehealth. Capital Blue, Lehigh's health insurance provider, offers telehealth services through American Well Corporation (Amwell).
What is Telehealth?
Telehealth is a supplemental benefit based on remote access technology like the internet.
It's a simple, affordable service. Your copay will be $10 regardless of which medical plan you are currently enrolled in.  During your video appointment, a licensed physician can make a diagnosis and often can send a prescription directly to your pharmacy to be filled.
Why Use Telehealth?
Telehealth can be a good option when your medical concern is routine or minor and visiting a doctor or urgent care is inconvenient. It can also be handy if you are having trouble getting an appointment with your regular doctor, or if you are out of town.
What Can Telehealth Be Used For?
Capital Blue Cross covers telehealth services for a wide variety of common illnesses. These include, but aren't limited to:
Acute bronchitis
Acute sinusitis
Acute pharyngitis
Acute cystitis
Urinary Tract Infection
Abdominal Pain
Diarrhea
Fever
Acute conjunctivitis (pink eye)
Painful urination
Influenza
Respiratory infection
Headache
Strep throat
Learn More
If you want to learn more about the features and benefits of telehealth, including the Amwell app that provides access to doctors via your smartphone or tablet, visit the Lehigh HR website. There you'll find more information about where you can access the service, as well as frequently asked questions.