Thursday, September 13, 2018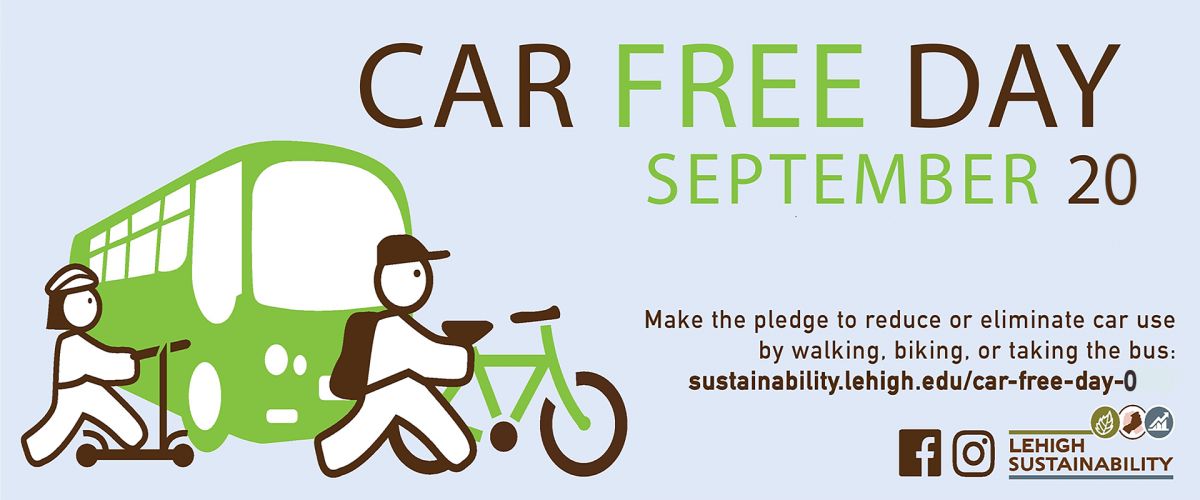 The
Office of Sustainability
, in collaboration with partners across campus, encourages you to go car free on Thursday, September 20th.
Car Free Day is a worldwide event that promotes alternative methods of transportation (bike, walk, carpool, public transportation) on your commute and throughout your day. By reducing or eliminating car use you can improve your physical fitness, reduce your carbon footprint, enhance mindfulness and creativity, and save money. 
Take the Car Free Pledge.
Once you've taken the pledge, you will automatically be entered into a raffle to win a bike donated from Lehigh Dining Services!  You will also receive an invitation to our exclusive VIP Breakfast.
Last year,
The Spot
profiled a number of Lehigh employees who have adopted the car-free commuting lifestyle at least part of the time.
You can read their stories here.
For more information, go to
Car Free Day
on the Lehigh Sustainability website.