This is our eighth installment of There's An App For That and we continue to uncover more great tools to help you organize, learn about, and manage your benefits. There truly is an app for everything!
United Concordia Dental (UCD) provides Lehigh's voluntary dental coverage. Each year during open enrollment you can sign up for coverage for yourself and your dependents. The TAAFT review team took UCD's new app for a spin and here's what we found.
Getting Started: Download and Confirm
Because it accesses your personal medical information, the UCD mobile app (which is available in both the iOS and Google Play app stores) requires a couple of extra authentication steps. We think you'll agree it's worth it to keep your private information private. 
If you haven't set up an online account with UCD, you'll need to do that. The app will then ask you to confirm your account. You'll get a code to type in.
Be sure you have your UCCI ID card on hand. You'll need your identification number.
If you find remembering tons of passwords frustrating, you can set up fingerprint or facial recognition and skip the login step on subsequent visits to the app.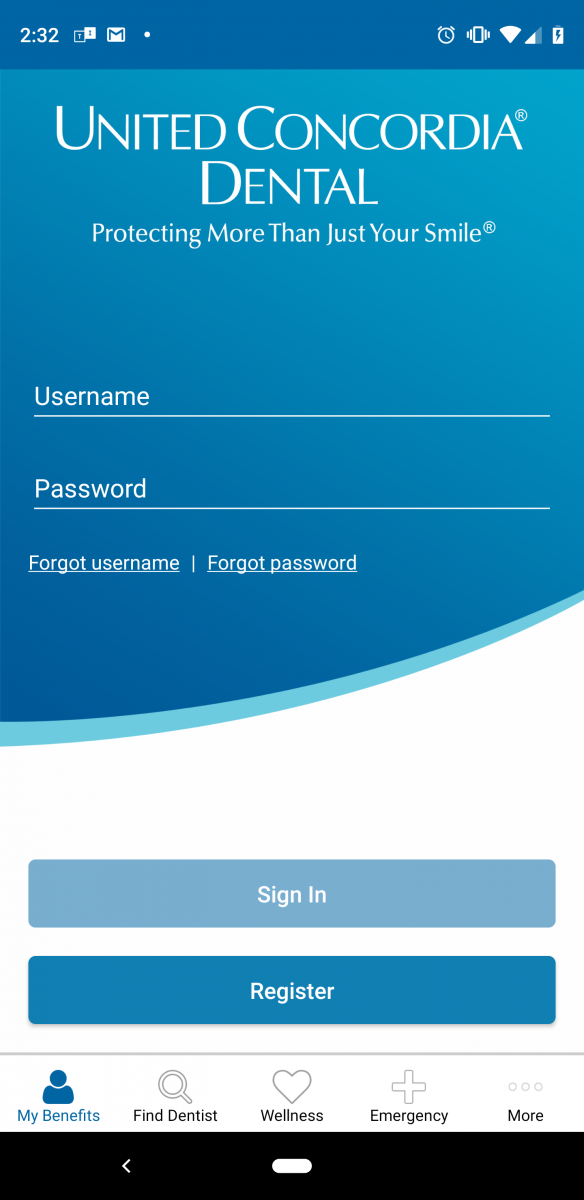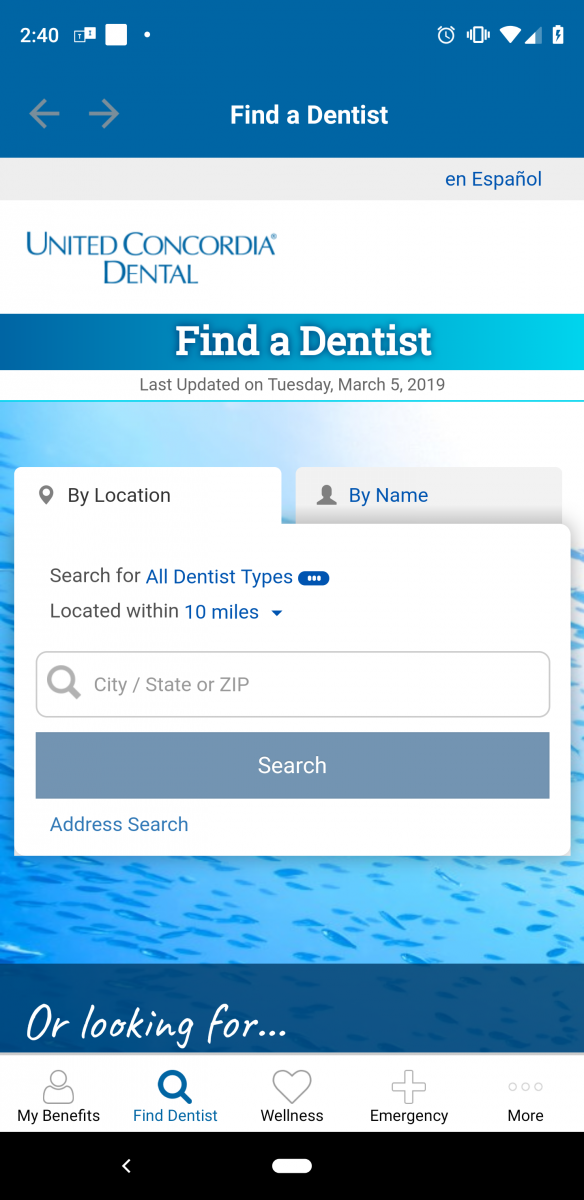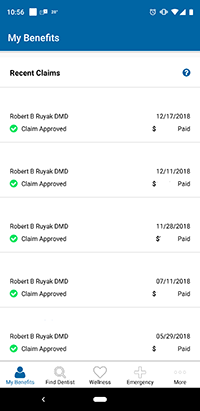 The Basics
If you're new to your dental benefits or recently moved to the area, the Find a Dentist section will help you locate a convenient practice that accepts UCD. You can search by name and by geographic location.
Need to know more about your coverage? Scroll down in the My Benefits section and click on Covered Services
All Your Claims in One Place
This app is chock full of all of the things you want in an app. The "My Benefits" section includes an electronic version of your UCD insurance card, the list of people covered by your plan, and a page detailing your coverage.
Our favorite feature, however, is the Recent Claims page. On that page you'll see everything you need to know about your visits to the dentist, including the name of the patient,  date of service, type of procedure, total billed, and total covered (some information has been redacted in this illustration for privacy). A green check mark appears when your claim is approved.
The Extras
The UCD app has a couple of neat educational features aimed at improving your dental hygiene and we think they're worth mentioning.
In the Wellness section (available through the heart icon at the bottom of the screen) you'll find the Dental Health Center. Check here for trending topics and other resources like a glossary of dental insurance terms as well as a guide to common dental emergencies.
We've saved the best for last: Chomper Chums. The UCD app is worth it just for the two-minute brushing timer and interaction with fun animal characters. Be sure to download Chomper Chums for your kids (or yourself, we don't judge).
Bottom Line
We say the UCD app is a winner. It's well organized, easily interfaces with your UCD account. Best of all, it includes useful information about things that can be confusing, namely your dental insurance coverage.
TAAFT recommends this app without reservation.