This edition of There's An App For That (which we're now calling TAAFT) features a tool that might not technically be considered an "app," but since it's phone-based (and pretty cool), we've decided to count it.
Recently, Capital BlueCross, Lehigh's health insurance provider, launched a service called Capital BlueCross Loop that brings timely information and special offers directly to your phone. The Loop combines text alerts with links to messages in a secure environment. We've been test driving it since December and here's what we've found:
Easy sign up: It couldn't be simpler to sign up for Capital BlueCross Loop. Since it's a texting-based service, the most direct way to enroll is via text message. Just text capbluecross to 73529 and follow the instructions to get started. You can also enroll by phone by calling 855-939-5426.
Convenience: Because Loop updates come via text messages, you don't need to download an extra app. Instead you click through on the secure link in the text and you're sent to the information.
A little of this, a little of that: We've appreciated the variety of news and offers. So far, we've seen timely news about this winter's flu outbreak, received discount gym membership deals, and tips for avoiding back injury among others.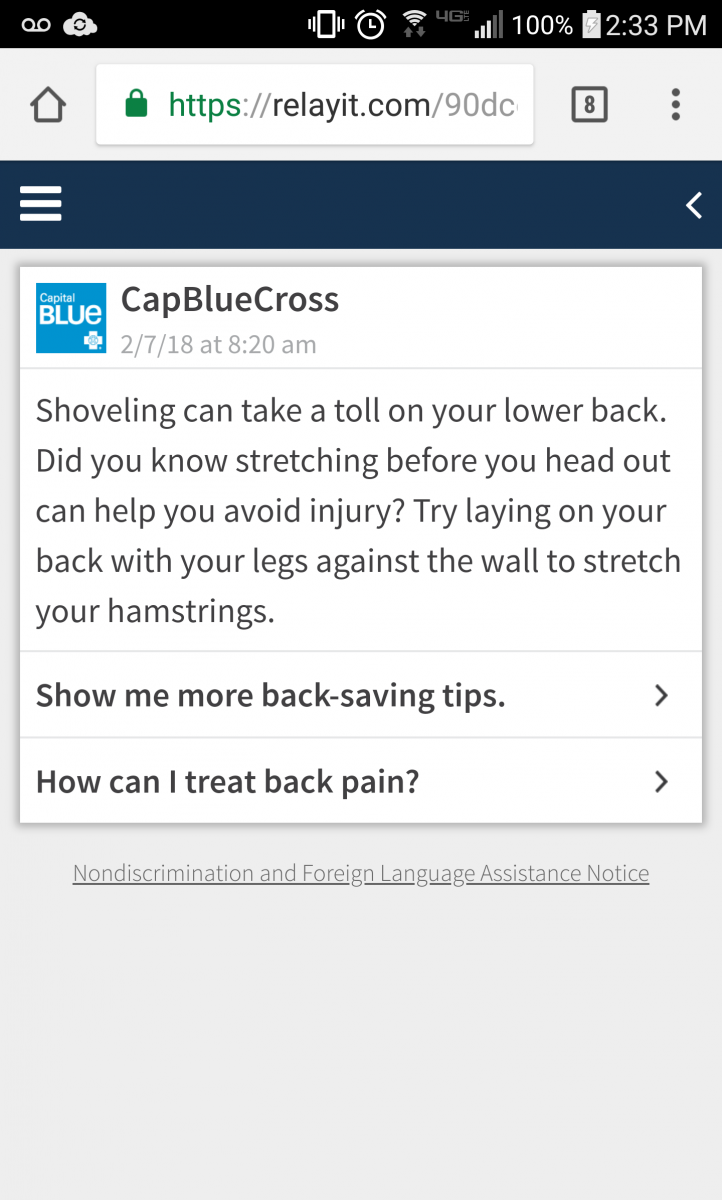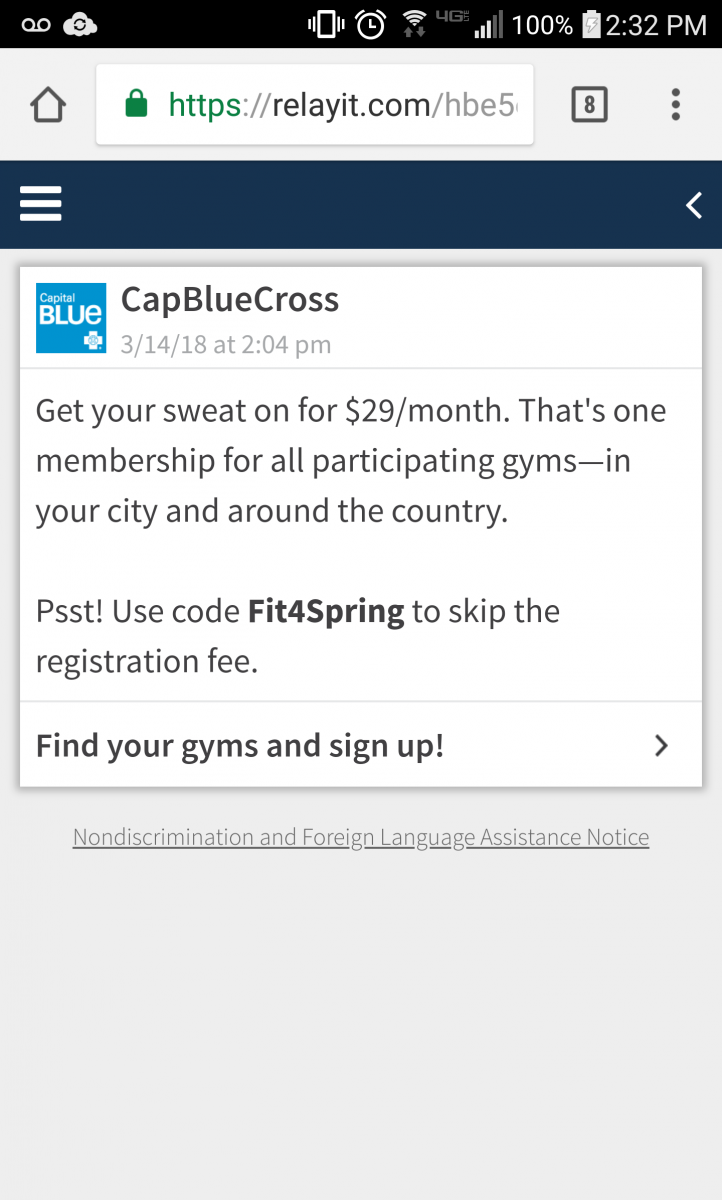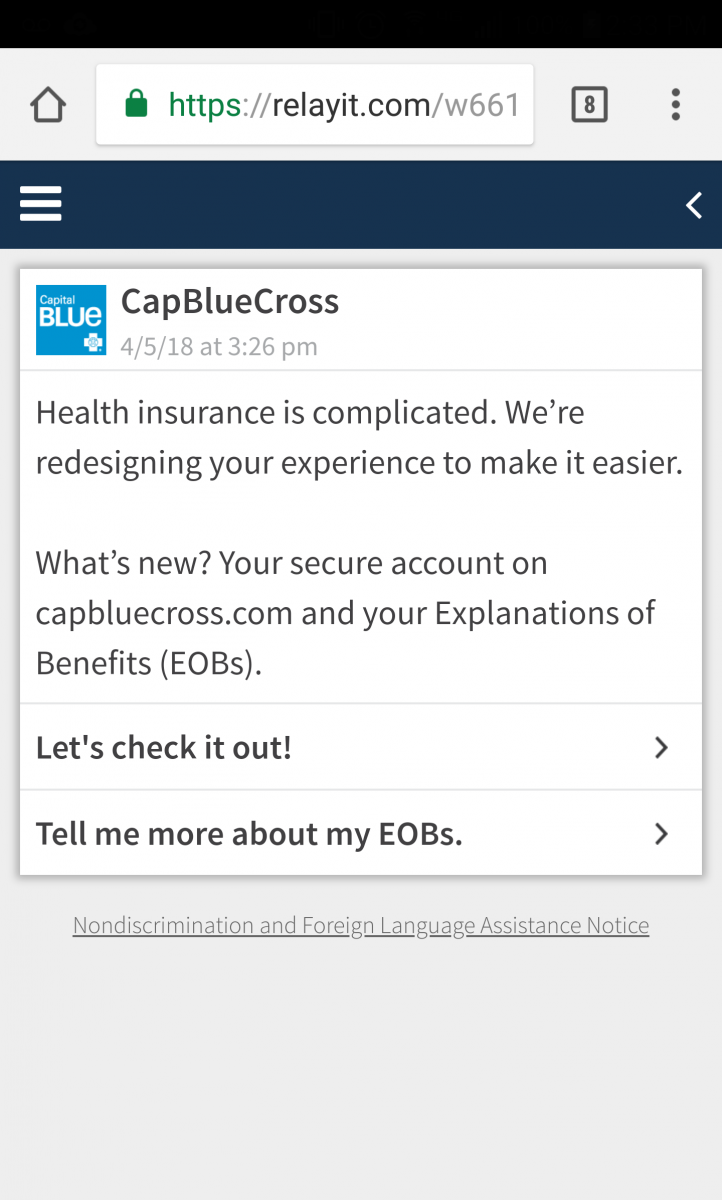 No Information Overload: We appreciated that Capital BlueCross isn't overwhelming our inbox. Since December, we've received about six messages.
***
Bonus Tip: Be sure to visit Capital BlueCross's newly redesigned website. It is easier to use than ever. Once you've logged in, you'll see a dashboard personalized with your information, including deductibles, current and past medical claims, and primary care physician.