In 2016, Capital Blue Cross introduced telehealth via Amwell to its Lehigh health care offerings.  Since then, many of you have been making use of this cost-effective and convenient way of taking care of minor and routine medical needs. You can read more about common uses of Virtual Care services on our website.
Recently, Capital renamed the service Capital Blue Virtual Care. They also introduced a new app and website through which you can access the service. There's An App For That took the Android version for a test drive.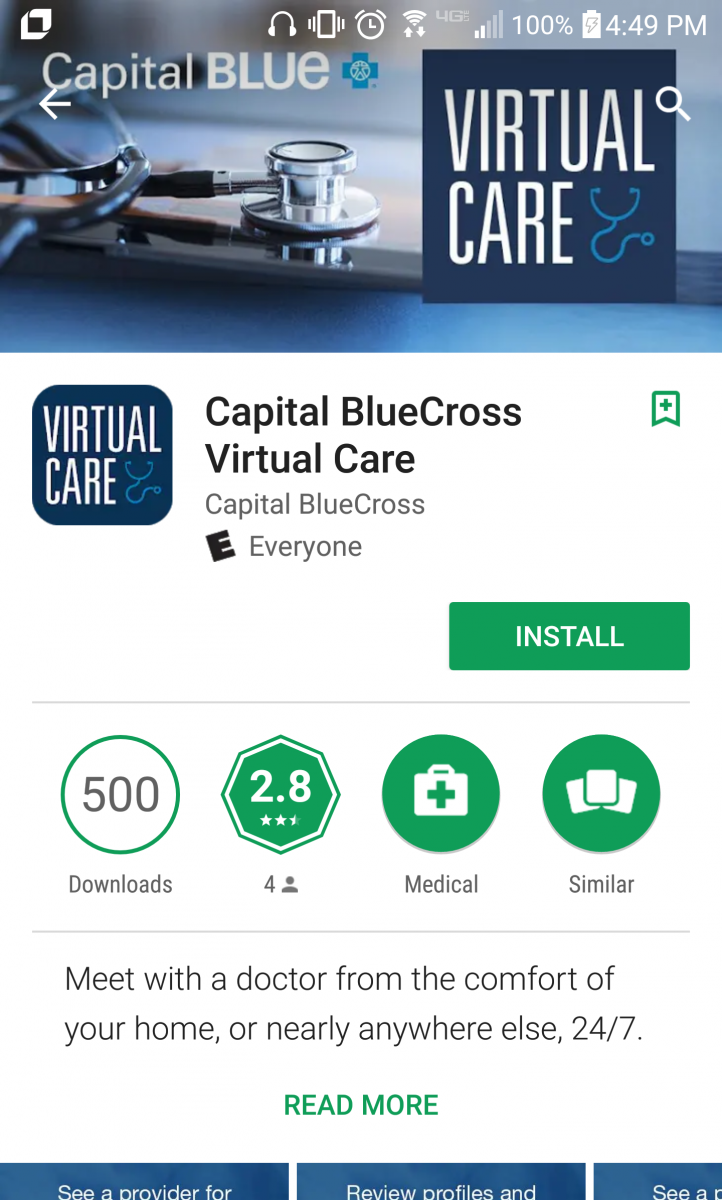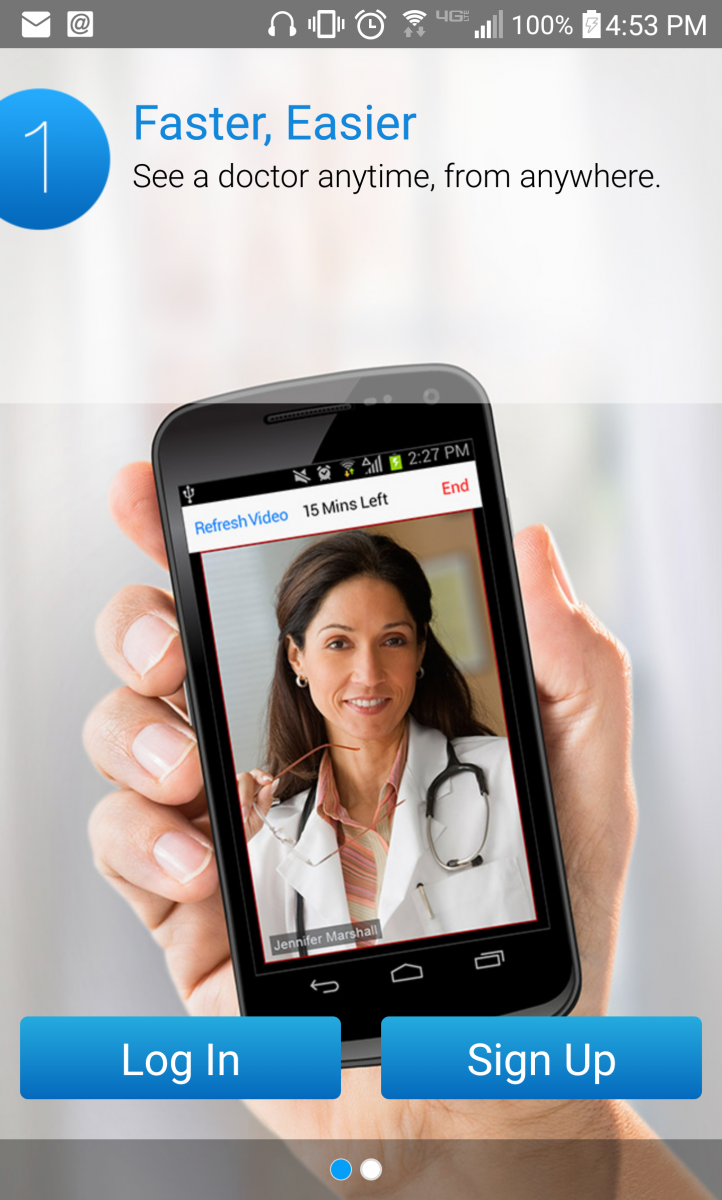 The new app is available in both the Google Play and App stores. Once you've installed and opened the app, you'll need to set up an account if you didn't have an account in the old Amwell app.
Virtual Care offers medical, counseling and psychology services on its app. Be advised that the counseling and psychology services are only available for members currently covered under Lehigh's PPO and HDHP (high deductible) plans.
Counseling and psychological services accessed through the app will NOT be covered under Keystone HMO and PPO Plus plans. Lehigh employees who are in the Keystone HMO and PPO Plus plans should continue to use IBH for their behavioral health needs.
Choose a Doctor With a Tap
To choose a doctor, select the "Medical" option and review the list of doctors available. You can read about their credentials and experience and you can see whether they're available immediately or have other patients waiting. Choose the doctor you prefer.
Once you're connected to a doctor they will review your health history, answer questions, and, at their discretion, diagnose, treat, and even prescribe medication. If a medication is prescribed, the doctor sends it straight to the member's pharmacy.
Most virtual visits for medical services take approximately 10 minutes—the average amount of time needed to handle most medical issues. Counseling and psychiatry visits average 45 minutes.
Our Take
The Virtual Care app is well-designed so that it is easy to find what you're looking for. There aren't a lot of extra bells and whistles in this app. It is streamlined to do what it is meant to do – connect you with a health care professional quickly and conveniently.
For more information about Lehigh's health care benefits, visit our website.