Jessica Berton, M.S. Instructional Technology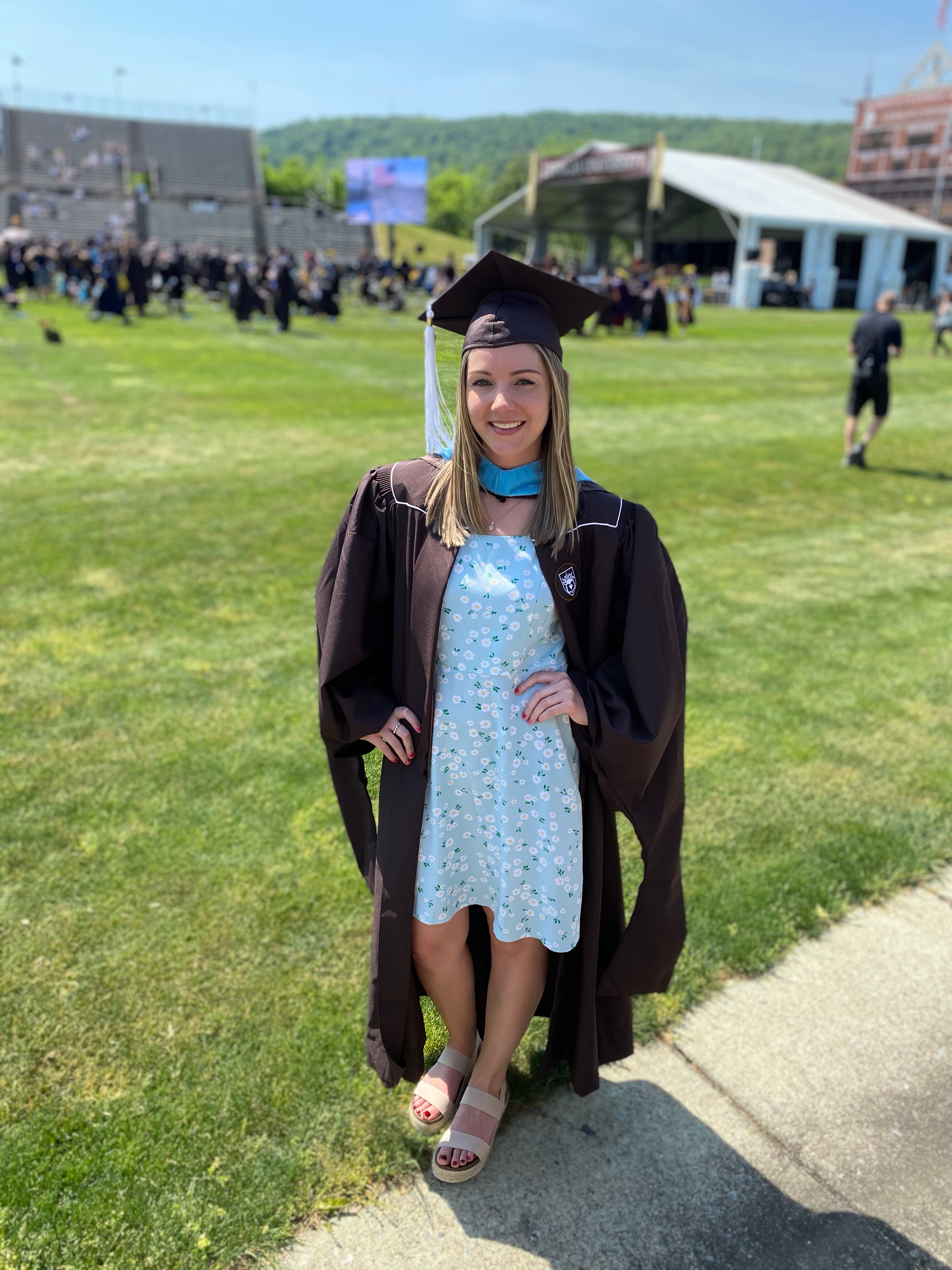 Her Favorite Class
I took a Maker Spaces class and it was so out of my comfort zone. It was all hands on, thinking creatively, building things, using tools. It was an eight-day course and we spent half days in the maker space.  At 1:00 PM, we would be at the end of our time there and I would not be ready to leave, I wanted to keep going. It was the most fun I've had in a course and I found that I definitely learn better by doing things. Being hands-on in the environment was a really great experience.
On How Graduate and Undergraduate Studies Are Different
I would encourage other employees to get a masters degree. I was much more engaged in my graduate courses. I felt like I was learning constantly. It didn't feel like work. I sensed myself growing as a person, an employee and a student. It made me stronger. I'm very excited for the future now and I feel great that I accomplished this.
Micha Fell, M.Ed. Educational Leadership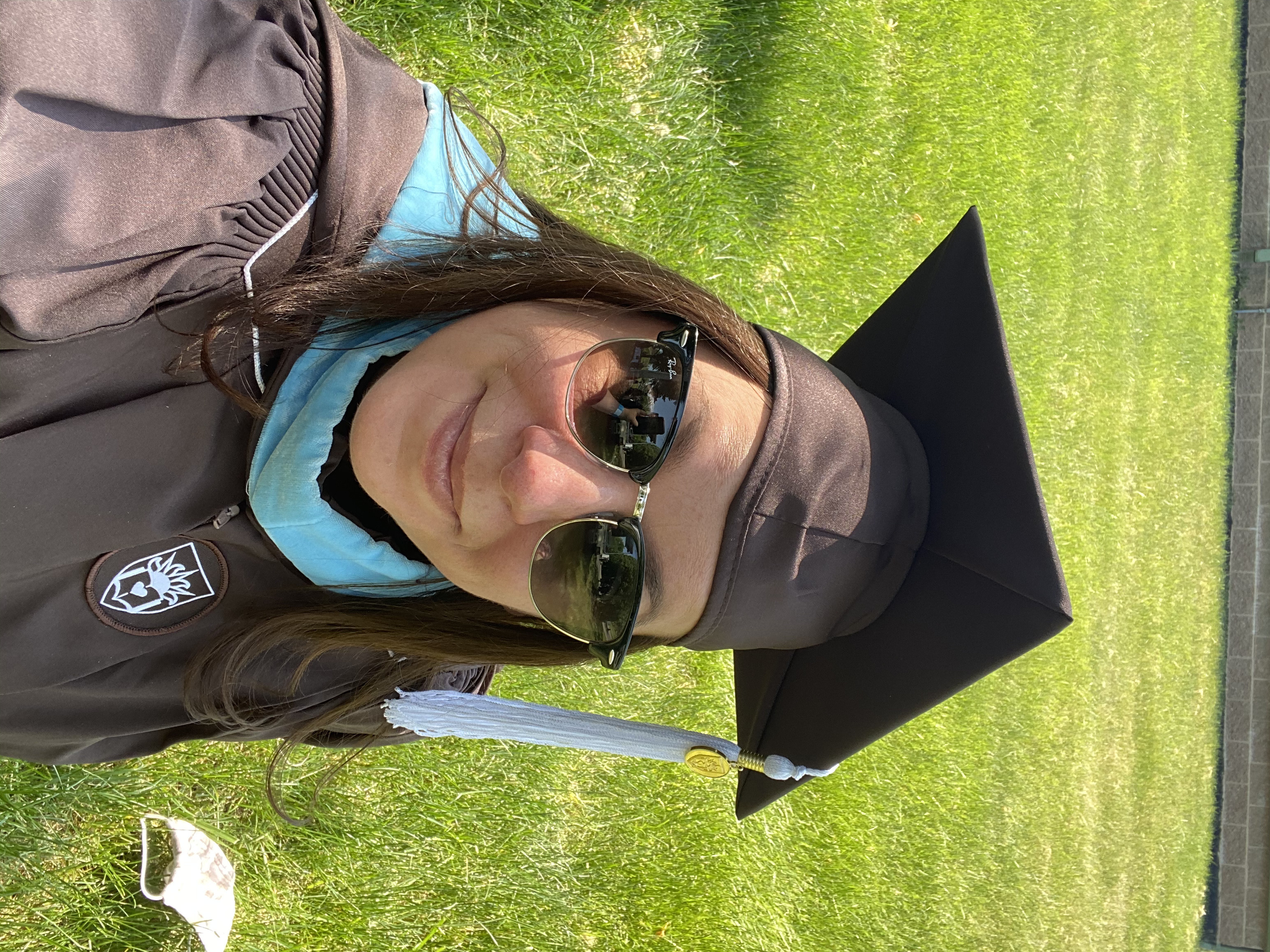 On When To Start
I was always waiting for a "right time" to do it. I kept thinking there was going to be a perfect moment to start but it never happened. I was talking to my husband about it and he said, "Just apply. If you get in we'll make it work." So I attended the open house. I spoke with Dr. Hochbein and Dr. Beachum and then I decided to go for it. The right space in your life may never come, so just try it and see how it goes.
On What It Feels Like To Finish
Earning a graduate degree has been a personal life goal I've had since I was 22. Finishing it at 34 with two little ones at home, I'm really proud of myself. And having done it in the middle of a pandemic with all of these outside factors is really an accomplishment. I'm really excited to continue forward. I'm still not sure what I want to be when I grow up, but right now I'm in a good place.
A.J. Miller, M.Ed. Educational Leadership
Advice For Employees Considering Graduate School
Take advantage of any benefit or opportunity given to you. Never stop learning. When you decide to stop learning, you've kind of given up on your professional development and your future. The Educational Leadership program is an unbelievable opportunity if you're willing to work to grow and learn as a leader. 
A Class That Impacted His Work
I took a school resource budget and management class. As part of a project for the class, I had the opportunity to sit down with the administration and find out about the Athletics budget and what goes into it, especially the role of fundraising. Fundraising really drives the ship and our head coach is great at it. When the pandemic hit you saw a number of schools drop athletic programs and I understood why because of the budgeting knowledge I gained.