Monday, December 16, 2019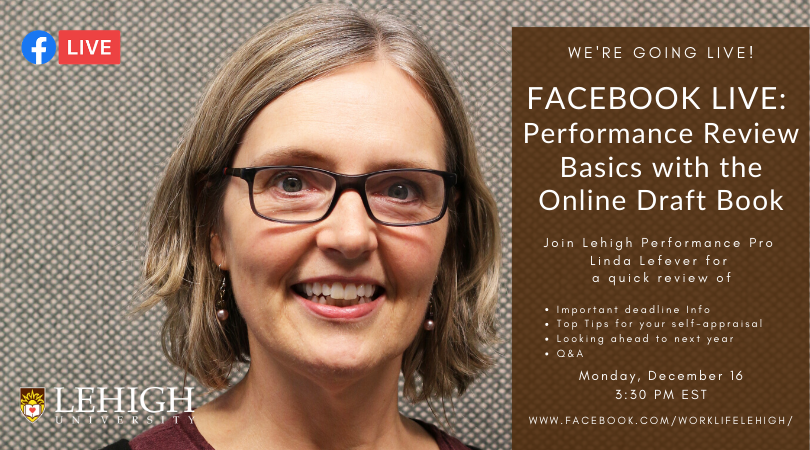 Did you catch our recent Facebook Live event about Performance Reviews? If not, you can watch it by following this link.
Self-Appraisals for all staff (except College of Arts and Sciences employees) are due by 11:59 p.m. January 10, 2020. Once the clock strikes midnight on January 11, your form will move to your manager and you won't be able to make changes. 
We have lots of ways to help you complete your self-appraisal and get more comfortable with the Online Performance Draft Book. Here's how to see all of the tools and learning opportunities available:
Go to the Page Up Learning Library 
Select "Type" at the top of the page
Check the box for "Online Draft Book"
Review the user guides, videos and course offerings
Remember, while you and your supervisor should be meeting regularly, the self-appraisal form is your best annual opportunity to sum up your accomplishments, reflect on what you can improve or enhance, and ask for support.
If you need additional help with your self-appraisal, reach out to the Performance team at inperf@lehigh.edu.