Saturday, November 9, 2019
Each year, Lehigh employees can review their insurance decisions and make changes during a two-week period known as Open Enrollment.
Open Enrollment for 2020 flexible benefits began on Monday, November 4 and continues until 11:59 p.m. on Monday, November 18. The benefits selections and changes made during this period will take effect January 1, 2020.
We've produced a number of resources for you to use to complete your enrollment. HR is also providing several in-person and online information opportunities. Here's a rundown of all of our resources.
Publications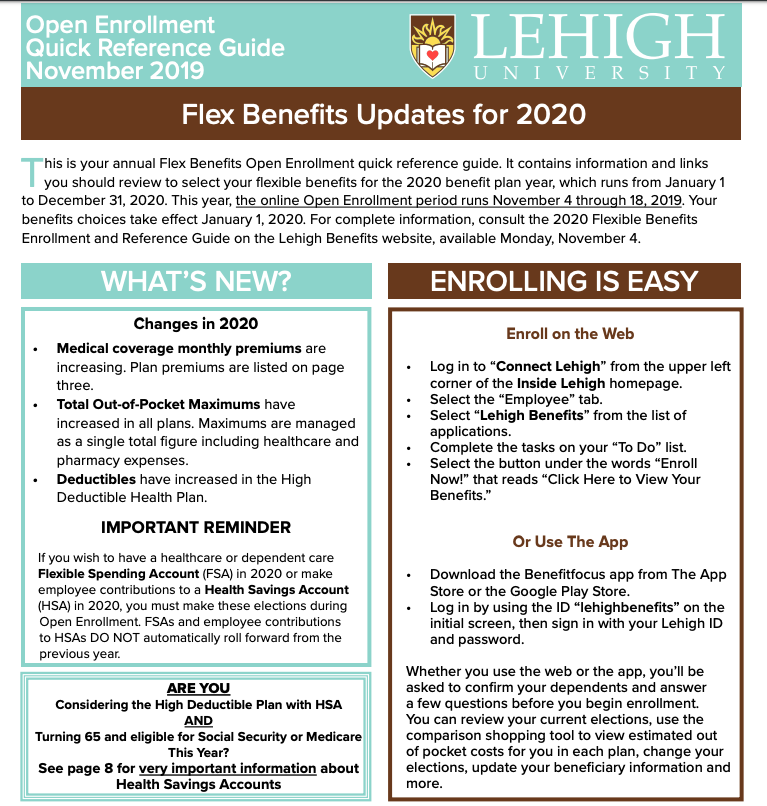 2020 Flexible Benefits and Enrollment Guide
2020 High Deductible Health Plan Information Guide
Online Event
Facebook Live: Open Enrollment, QLEs and More
Monday, November 11 at 12:30pm to 12:45pm
A recording will be available following the live event
In-Person Information Events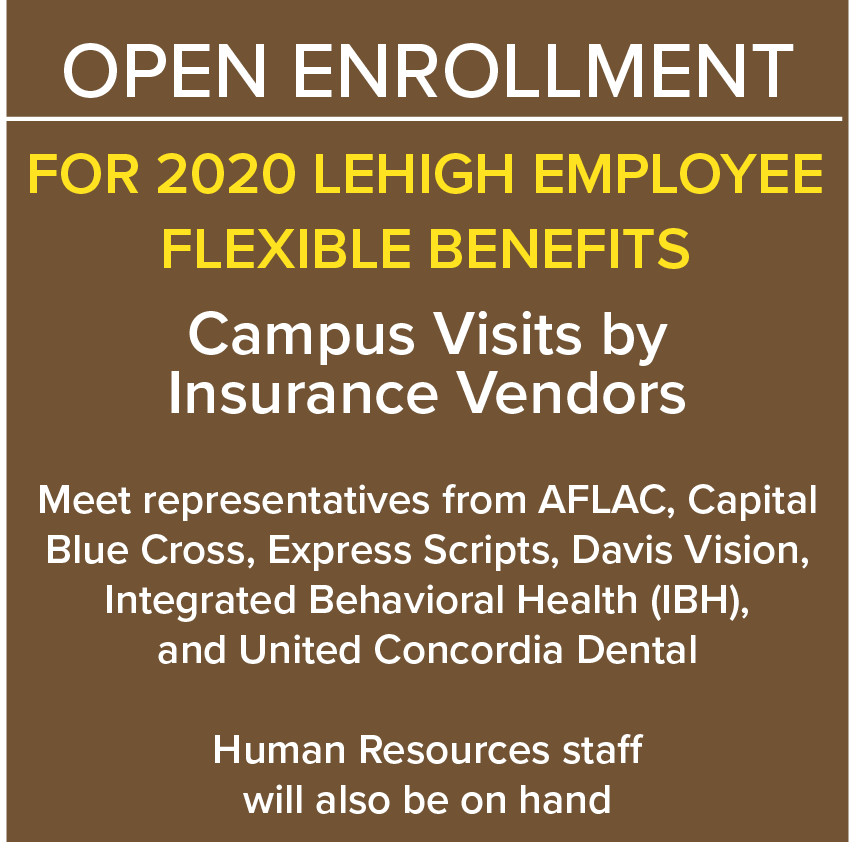 Vendor Visits
Tuesday, November 12
12:00 noon to 1:30 pm
Iacocca Hall, Siegel Gallery
Wednesday, November 13
12:00 noon to 1:30 pm
University Center, Faculty Lounge
Spouse/Partner Surcharge Waiver
If you add your spouse or partner to your insurance, you must complete the Spouse/Partner Surcharge form. This form helps us determine if you will be charged the $100 monthly spouse/partner surcharge for insurance coverage, so it is important that you complete the form as soon as possible.
Remember, once Open Enrollment is closed, you may only make changes to your flexible benefits in response to a Qualifying Life Event. We encourage you to take this opportunity to review your benefits and ensure you have the plans that you feel best suit your needs.