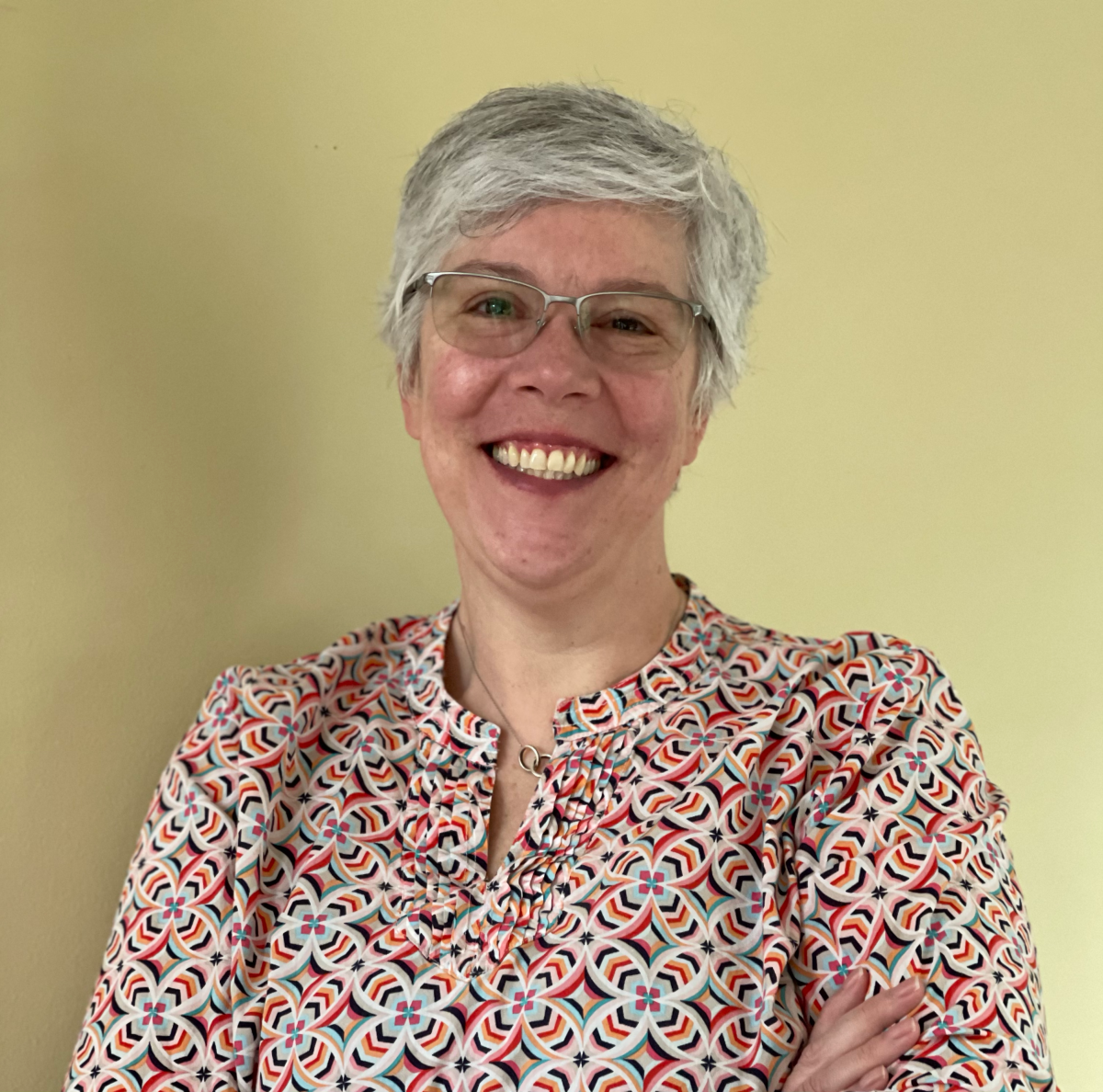 In her role as assistant vice provost for enrollment services, Jennifer O'Brien-Knotts, PhD (photo, right) supports the full range of technology needed to keep Lehigh's student records accurate. Most days student applications and records fly through the system. She's seen it all, or so she thought. But when she came across one graduate student's application a few years ago, she saw something new. 
"We had a graduate school applicant who completed their undergraduate degree elsewhere. Between that time and applying to graduate school, they had transitioned their gender," she recalled. "They had applied to graduate school with their chosen name, which was not yet their legal name. Their name on their undergraduate records didn't match. And our system wasn't set up for this situation."
Jennifer has been at Lehigh for nearly ten years. In her previous role at Ellucian, the company that makes Banner, she became an expert in all of the ins and outs of this highly complex system. She figured out a way to use Banner's functions so that the student could be listed by their chosen name for the purposes of their graduate school record. 
I Wanted to Solve the Problem
After reaching out to associate general counsel Heather Hosfeld to meet this particular student's need, Jennifer was left feeling there was more she could do. "I didn't just want a work-around for this particular student," she said. "I wanted to solve the problem."
Jennifer started digging deeper into Lehigh's record-keeping capability related to legal and chosen names. She convened a broader group that included Pride Center former director Chelsea Gilbert and interim director Scott Burden; equal opportunity compliance coordinator Karen Salvemini; Human Resources information systems programmer/analyst Chris Samuel-Maynard; as well as associate general counsel Heather Hosfeld to join her in looking at the bigger picture.
"It started out with just chosen versus legal names, but then we could see that was tightly coupled with gender identity versus legal sex," Jennifer said. "Ultimately (Provost) Nathan Urban asked us to split it into two policies."
The new Chosen Name Policy and Policy for Designating Gender Identity and Legal Sex (Gender Identity Policy) that resulted from this process were approved earlier this year. 
An Affirming Space at Lehigh
Scott Burden (photo, right) has been involved in the policy development process since its start nearly five years ago. "My goal is for community members to feel affirmed in who they are, and I think that technology can play a role in doing that. It also can play a role in inhibiting that from happening,"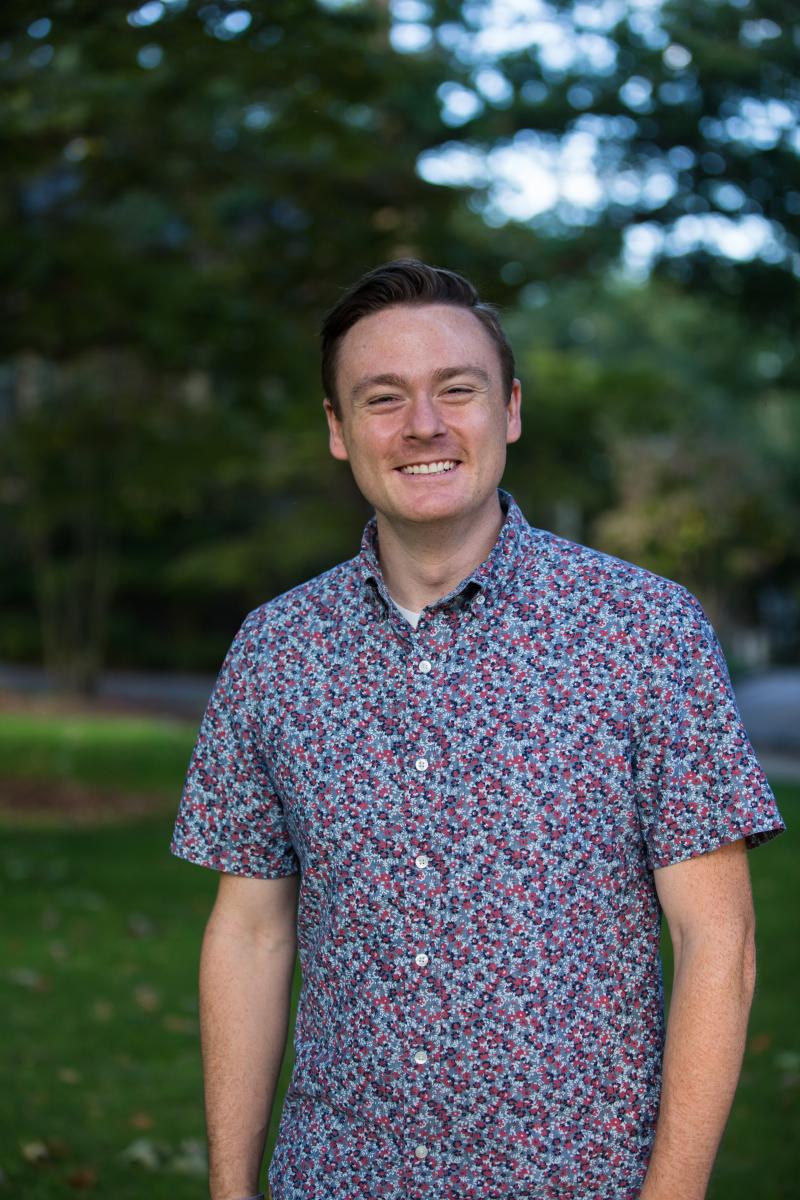 Scott says the policies will have potentially broad use on campus. "The chosen name policy actually crosses many populations. It not only impacts our transgender students, but also our faculty who write under a different academic name or who may have gotten married and changed their name but still write under a different name," he said.  "And while we want to always encourage American students to learn to pronounce our international students' names, there are also some who choose to use a more Western name, and we can honor that as well."
Scott notes that there can be many reasons why someone would use a chosen name but not yet be prepared to make a change to their legal name. It's important to have a place to enter a chosen name into Lehigh's record-keeping system for those who either haven't or never will change their legal name.
Jennifer sees this move as a way to reduce the anxiety Lehigh's transgender students sometimes experience. "When someone is going through a gender transition, that's a huge decision, one I've never had to make in my life," she said. "But I can make it so that how we put someone's name into a system or on a piece of paper or on a screen is their least worry."
Gender Identity and Pronouns
Like chosen names, one's gender identity can also differ from the legal sex that has been recorded in their Banner record. And connected with gender identity is the use of pronouns.
The Gender Identity Policy ensures that Lehigh community members will have the ability to enter this information into Banner in addition to their legally recognized sex. 
In addition to gender identity and chosen name, members of the Lehigh community will be able to update their gender pronouns. Pronouns are some of the shortest words in English, but a lot of meaning is packed into those few letters. 
"In a Western English context we use gendered pronouns a lot. So, gender pronouns are connected to our beings, they're connected to who we are, and they provide, for some people, descriptors of how we understand ourselves," Scott explained. "Some people might use pronouns in public spaces that don't align with how they view themselves for various reasons, but pronouns can allow for an affirmative space at Lehigh. If you tell us your gender pronouns, we as a community have a responsibility to get it right. If we don't, it is as though we are saying to someone, 'I know you better than you know yourself.' Of course there's room for mistakes and there's room for growing and learning."
Next Steps: Implementation
While the policies have now been developed and approved, the technological capability to add the new chosen name, gender identity and pronouns fields into Banner will take some time. The team built Confluence pages (linked to within the policies) that offer further guidance. As various capabilities go live, the Confluence pages will be updated with new information.
"The original team is now going to adjust a little bit because we're going to get more of the techie folks together to make it happen," Jennifer explained. "We will also keep referring back to our original team because they are the people who will be thinking about it from the perspective of the various needs of Lehigh students, faculty and staff."
Even as functions are implemented, there will probably still be changes that need to be made. "As we turn things on and people are able to go in and use these new fields, we'll learn more about what people need and how it works for them," Jennifer said. 
Developing a Community of Inclusion
For Scott, this project has been one that has given him hope that even as there continues to be discrimination against transgender people in society, Lehigh is growing more inclusive.
"Reflecting on this process, I think it's deeply important that it started out of the Provost's Office. [The Pride Center] is hoping to build allies across campus that can say 'Ooh this feels uncomfortable maybe for people, how can we make this better?' and that's really what Jennifer is doing," Scott said. "Many others contributed as well. Karen Salvemini put a lot into crafting the legal language, for instance. People didn't have to make that a priority, and they did. I think that really speaks to the community that we're developing."
While Jennifer is usually looking at the technological challenges of her work, this project gave the human side added meaning. 
"Yes, it's a little more challenging from a data perspective, but we've got to make it right. This is a person, not a piece of data," she said. "If we have to work some magic to make something work, that's what we'll do. Whether they have had a different name, legal sex, or pronouns at some point in the past, a person deserves to have one record, because they are one person."
A Few Important Notes for Faculty and Staff
While staff and faculty will be able to add gender identity, chosen name, and gender pronouns to their Banner records, be aware that these identifiers will not be used in every context.
With regard to Human Resources functions, for instance, legal name and sex are required for most items, including Flexible Benefits like medical insurance, flexible spending accounts, the Lehigh Retirement Plan, and life insurance. In addition, the Payroll Office is required to use legal name and sex for all pay and tax-related items.
Chosen Name and Gender Identity Policy Team
Jennifer O'Brien-Knotts, Provost Office
Scott Burden, Pride Center 
Development and Alumni Relations
Sean Shappel
Financial Aid
Nick Shimmel
Human Resources
Mary Jo McNulty
Chris Samuel-Maynard
LTS
Daniel Dougherty
Colin Foley
Ilena Key
Bobby Siegfried
Kurt Weber
Office of General Counsel 
Heather Hosfeld
Karen Salvemini
Office of Institutional Research and Strategic Analytics
Yenny Anderson
Casey Petroski
Registration & Academic Services
Ashley Baker