With two staff members moving on to new opportunities at Lehigh and beyond, and the addition of an important position, we're welcoming three new team members to Human Resources.
 
Kelly Woodbridge: A New Focus on Access and Inclusion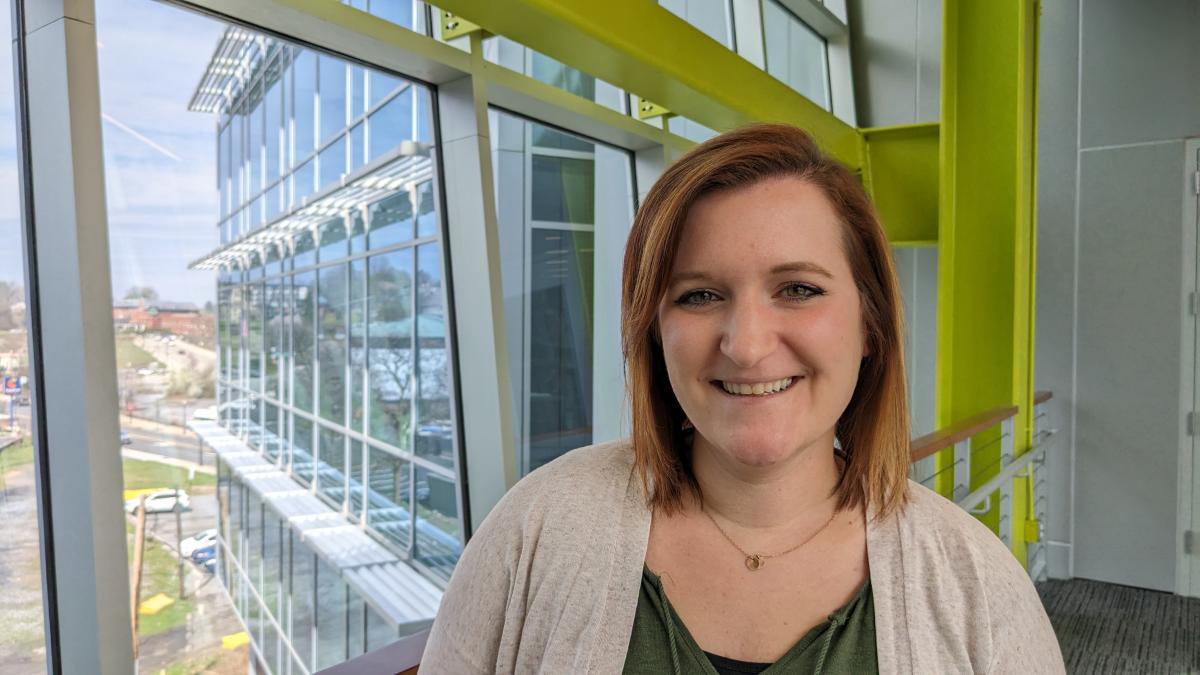 For Kelly Woodbridge (photo right), joining Lehigh as its first staff and faculty accommodations specialist is a full circle moment. Working on her bachelor's degree in art therapy at Marywood University, Kelly found that she didn't want her work to be so narrowly focused. "I realized my senior year that art was what I wanted to do for me. I wanted to help people through therapy but not in the art realm," she explained. "I didn't want to take that joy away from me."
Instead, Kelly headed to Lehigh's College of Education for her master's Counseling and Human Services. Her studies led to an internship that turned into her first job in her field. Soon she had a caseload of individuals of every age facing a multitude of challenges. This early career experience allowed her to recognize her professional passion for helping people. 
"I really enjoyed working with people who had chronic illnesses," she said. "Whether it was a new diagnosis or one that they didn't really know how to overcome, I could help them navigate that and the emotions that come with it."  
Her next role with the Commonwealth of Pennsylvania solidified her sense that this was the work she was meant to do. But what happened next deepened the purpose of her work even more.
"My husband and I were out shopping and I started losing my balance and I experienced double vision. Nothing was clear," she recalled. "I sat in the car afterwards, and I said to him, 'I feel like I'm living in another reality. Things don't seem real to me. Something is wrong.'"
Months of doctors' appointments, hospital visits and misdiagnoses followed. Finally, Kelly learned she had a rare neurological condition known as idiopathic intracranial hypertension. Essentially, she explains, her body thinks she has a brain tumor and creates extra fluid in her spinal cord. The pressure of the fluid creates debilitating symptoms, including the double vision and dizziness she experienced that first day.
Even with medication, Kelly now experiences migraines and blind spots in her vision. Finding herself in need of disability accommodations was transformative to her work.  
"I had to go through the accommodation process. Seeing it first hand made me realize that there are not enough people out there doing this type of work," she said. "And then on my birthday, I saw this position at Lehigh. A job doing the work I'm meant to do, at my alma mater."
At the top of Kelly's agenda in the new role of Accommodations Specialist at Lehigh is updating the university's policies and producing manuals that assist staff, faculty, and supervisors in navigating the accommodations process. Perhaps the most significant and immediate change employees will see is that the processes for disability accommodations for staff and faculty have been merged. Any employee or supervisor seeking assistance should begin by contacting Kelly.
Although she's an alumna, Kelly is also refamiliarizing herself with Lehigh from the employee perspective. She's connecting with the offices and people on campus who provide resources to individuals with disabilities. And she has created new forms to help streamline the accommodations request process. 
Kelly also sees training as an important part of her role. "Whether it be for supervisors who may come into contact with an employee who needs accommodation, or faculty members whose students need accommodations in their classroom, I plan to offer training to help ease the process."
Finally, Kelly believes the existence of her role and the work she does will also help reduce stigma for all forms of disability, including those that aren't visible to the eye. "For those invisible issues, which can sometimes be mental health challenges or needs arising from neurodiversity, we need to be a bit more creative," she explained. "And people have to be more open-minded as to how you can accommodate those individuals so they can perform and contribute their best." 
Bookmark the Lehigh HR website's accommodation page to stay up to date as we continue our journey to greater accessibility and inclusiveness.
Tashia Winn: Always Learning Something New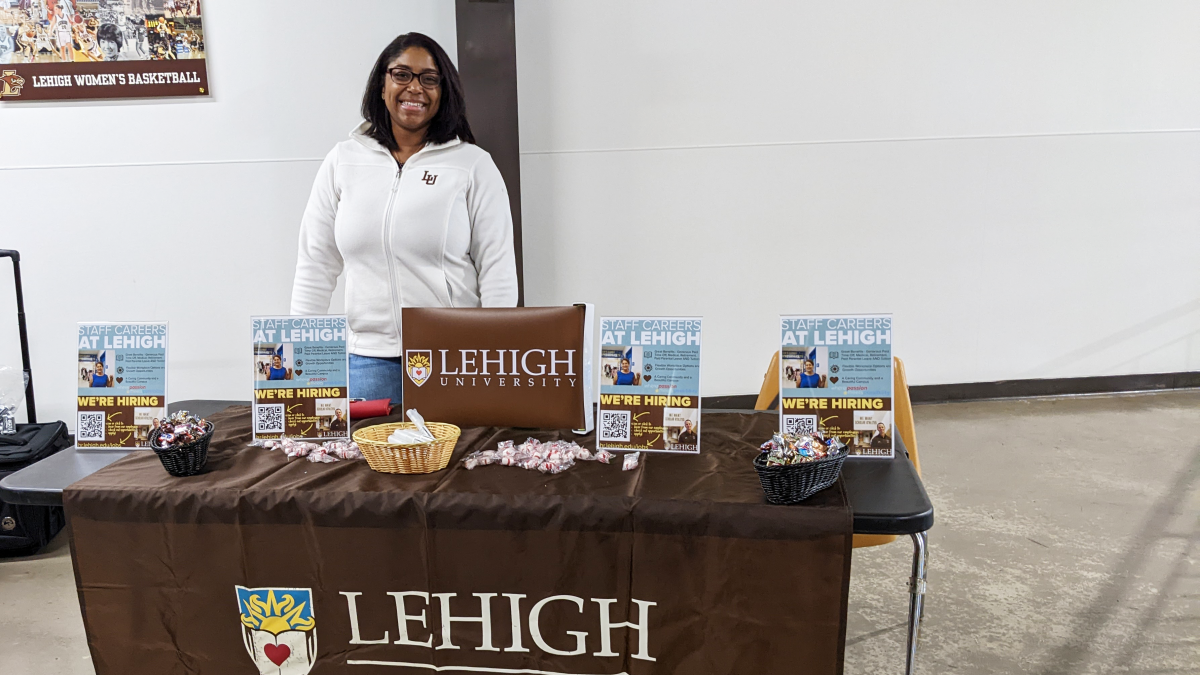 If she's not in the office or chasing her energetic toddler, you'll probably find HR Assistant Tashia Winn (photo right) in nature. "I'm not an outdoorsy person, but whether it's going for walks on trails, or going to the beach, or anything like that, I'm very big on that," she said recently. 
Tashia has been tackling the lion's share of data entry in HR since October. The tasks can be repetitive, but she says it's never really the same thing twice. "I have realized that every person's data I deal with, any piece of information that I put into the system, has its own unique factors," she explained. "It's the same process, but depending on what you're doing, and the person it applies to, and the situation, it's always changing. There's always something different."
That variety and opportunity to learn new things is attractive to Tashia. She especially appreciates her colleagues' openness to teaching her new skills and ways to apply them. "It's refreshing," she said. "And I know I'm always going to be learning something new here."
Tashia says working in higher education is a welcome change from corporate environments. "I get the feeling that it's about the people," she explained. "It's 'Are you okay?' first and then we can get into what we're focusing on today. It makes you want to come to work every day. It makes you want to come back." 
Lauren Hamory: From Junior Mountain Hawk to Life-Long Learning Advocate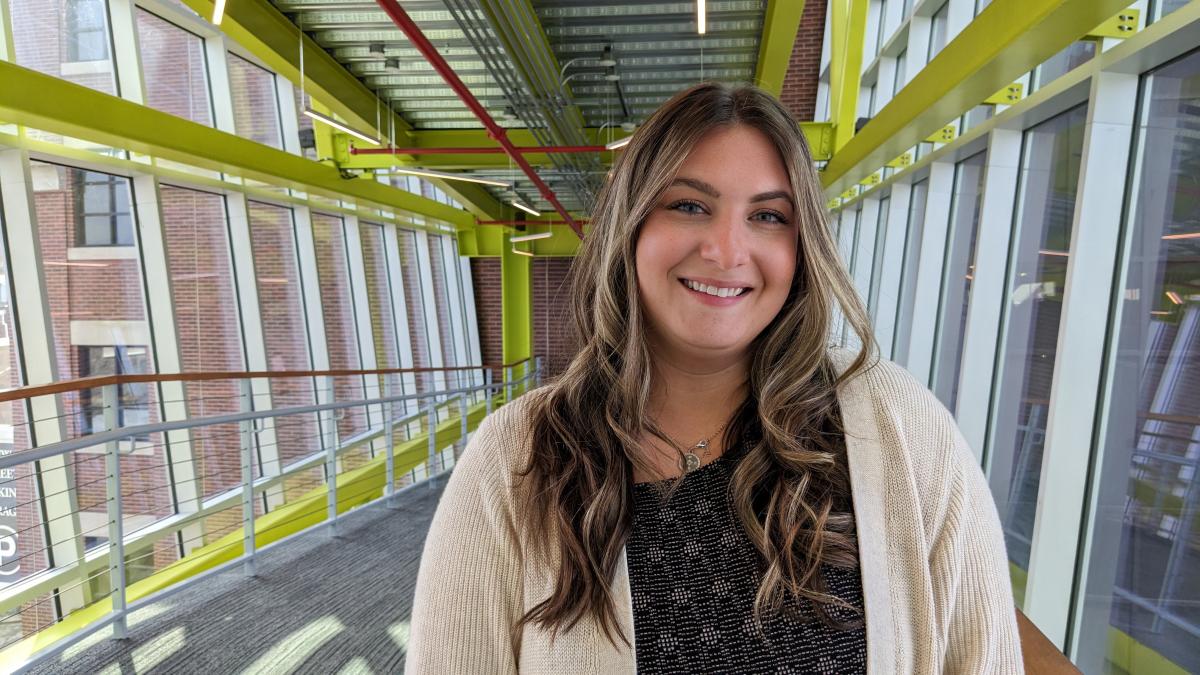 Lauren Hamory (photo right) has lived in Montana and Delaware, but the Lehigh Valley is truly home. In fact, Lehigh University specifically has always had a central role in her life. "My dad is a proud Lehigh alum and I practically grew up on campus," she said. "He would take me out of school for half a day, and we would go and eat in the cafeteria. I was in the Junior Mountain Hawk Club, so I went to every single sporting event - basketball, wrestling, football. You name it." 
Still, while she has brown and white in her genes, it wasn't necessarily pre-ordained that she would someday join the university's staff. Lauren's original career goals stemmed from her love of animals. She volunteered and worked at veterinarian's offices and at the Wildlands Conservancy during high school and earned her bachelors of science in conservation of wildlife management at Delaware Valley College. She continued to work in the field of zoology, eventually moving into an educational role at the Lehigh Valley Zoo.
"I was in that role for about two years before I decided I wanted to explore the educational aspects of my work more deeply, so I got my teaching certificate from Desales," she recalled. "As part of the certificate you are required to complete a period of student teaching. I thought I didn't want to teach. And then, surprisingly, I fell in love with teaching."
A self-described "huge science nerd," Lauren went on to teach high school biology for seven years, earning a master's degree along the way. Teaching opened her eyes to systemic gaps. She wanted to bridge those gaps by helping large groups of people become better educators. So she moved into instructional design at another university. 
But the Lehigh Valley is a hard place to quit - and Lauren and her husband were ready to return to their roots. So, Lauren looked into working at Lehigh. As fate would have it, Lehigh HR needed a new Learning Design and Development Specialist following Tarah Cicero's promotion and move into the Center for Innovative Teaching and Learning in LTS.
In the first few months of her work at Lehigh, Lauren has been focused on getting up to speed with our current Career Enrichment @Lehigh (CE@L) programming and networking with other folks on campus who provide educational experiences for staff and faculty. She's also taking a close look at how CE@L can evolve into a more customized program for individual employees that helps meet their needs in their current role and build their career at Lehigh. She's optimistic and energetic about all of the possibilities.
Lauren still loves animals - her dogs Gracie and Douglas are never far from her side on her work from home days. And she continues to teach in a variety of venues - you might run into her teaching a Zumba class at Taylor Gym sometime soon. 
As she settles further into her job, Lauren is eager to find out what kinds of programming staff and faculty need at Lehigh and how she can help them. "I'm like a permanent student," she said. "I might not be in class, but I'm certainly learning quite a lot."