Wednesday, September 12, 2018
The second annual new employee tailgate party on Saturday, September 8, was a big success. The day featured perfect fall weather and tempting tailgate fare, along with games and contests. Guests especially enjoyed a visit from the Marching 97 and Lehigh's cheerleaders as they began their traditional route through the dozens of parties that pop up in the pavilions and parking lots surrounding Goodman Stadium. After lunch, attendees made their way to the bleachers where they cheered on the Mountain Hawks together.
While the football game didn't end with a Lehigh victory, everyone had a great time getting to know colleagues and spending time with family.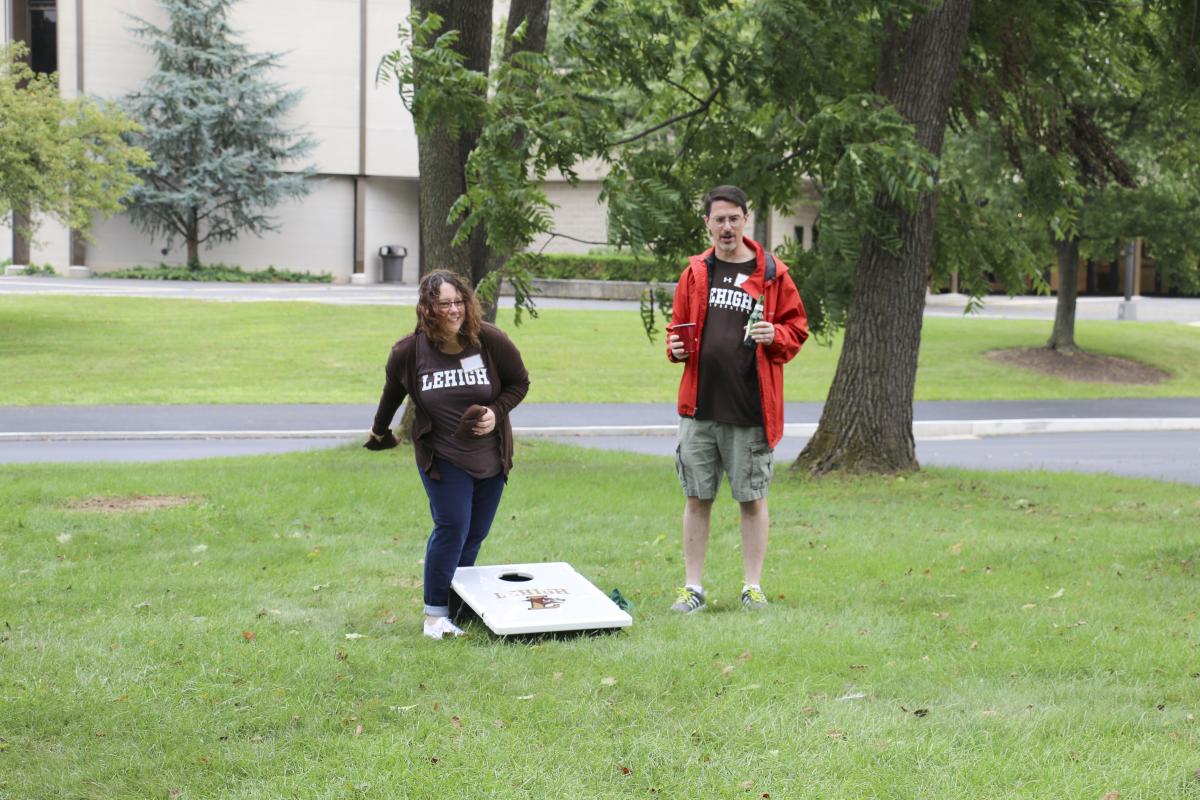 Nicole Kuhns-Dimopolous, Office of Research and Sponsored Programs, and her husband, George Dimopoulos, battling to the finish.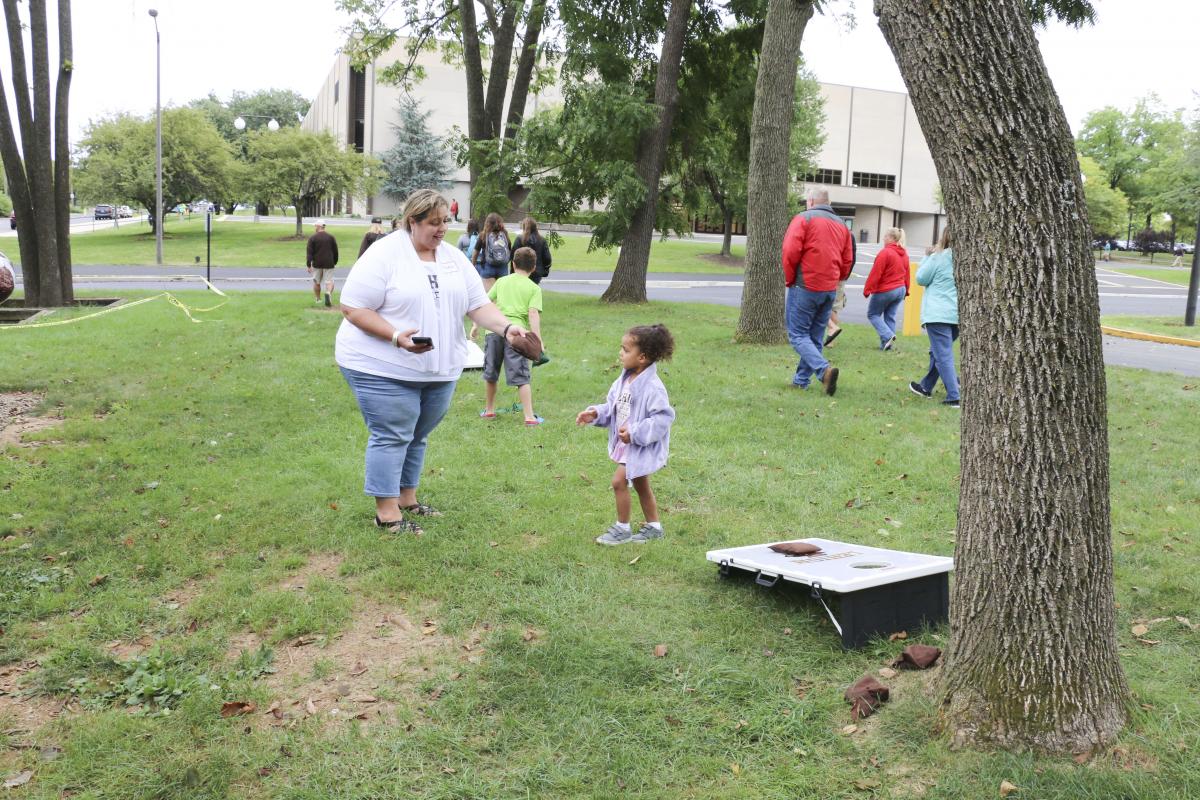 Mimi, granddaughter of Maria Zullo, Academic Support Services, invented her own game.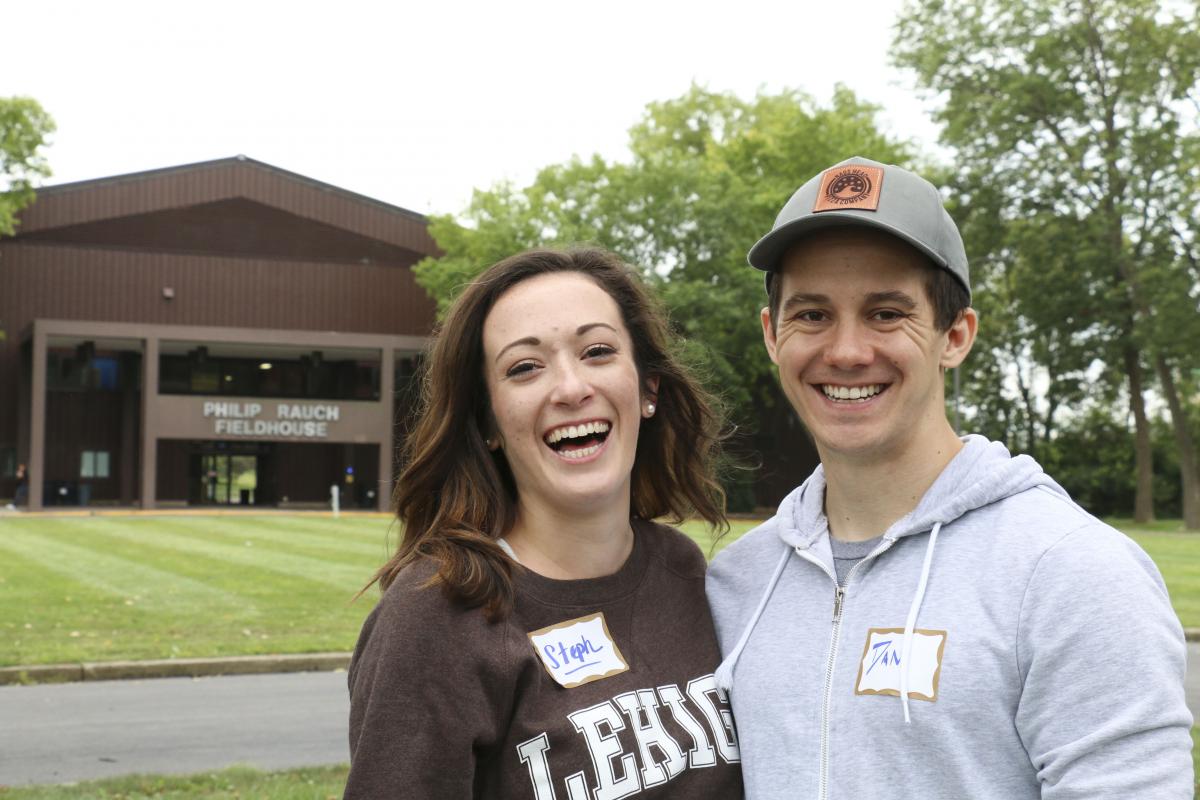 Stephanie Behrends, College of Business and Economics, enjoyed the afternoon with her boyfriend, Dan Rhoades