Thursday, February 2, 2023
MaryAnn Haller, a much respected and beloved member of the College of Arts and Sciences community, passed away on Saturday, November 19, 2022, unexpectedly after a brief illness. 
MaryAnn was a constant fixture in the dean's office for 31 years. Starting her Lehigh career as a secretary, she parlayed her skills into playing key roles in the Office of Research and Graduate Programs, serving as manager, and most recently, director of Graduate Programs. Her work included recruiting, marketing, applications and admissions, coordinating activities of departmental and program staff, stipend and tuition accounting, and tracking of academic progress. 
We asked Laura Chiles from the College of Arts and Science to gather reflections on MaryAnn to share with the Lehigh community. What follows is an edited compilation of their remembrances and thoughts.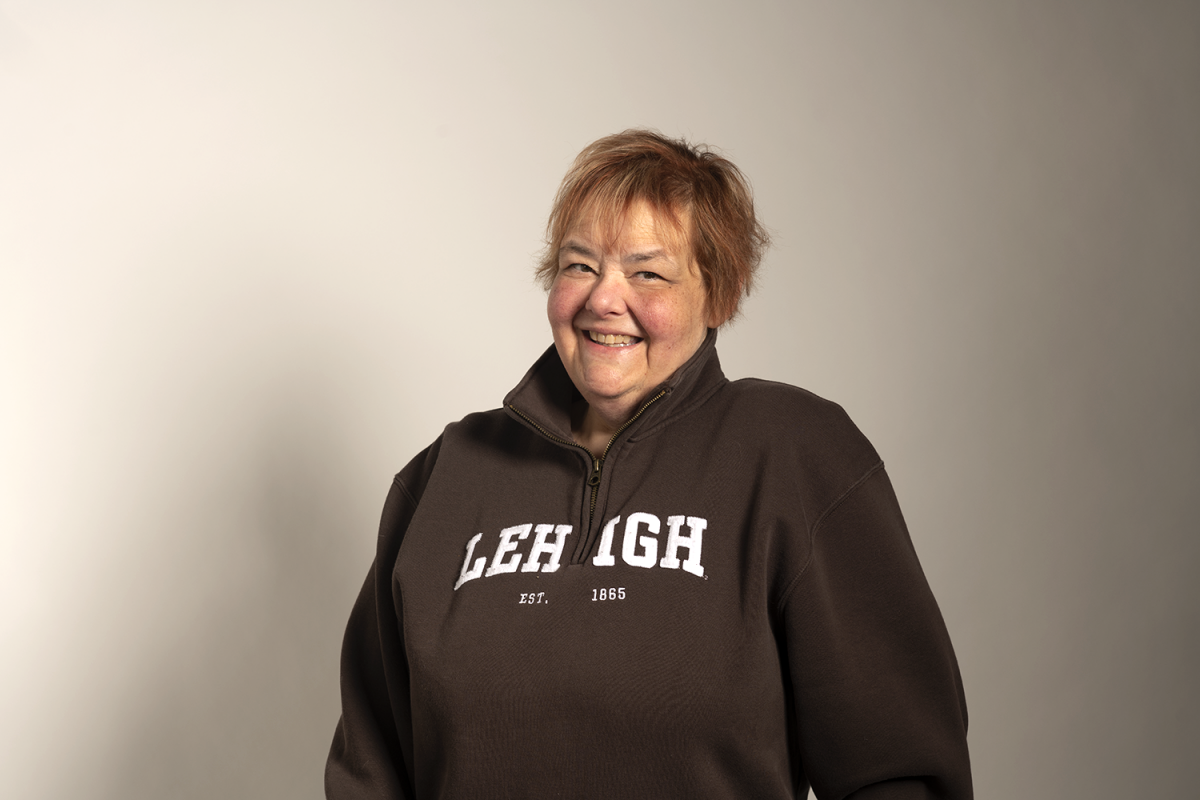 Several colleagues invoked the image of "a force" when asked how they would remember MaryAnn:
"MaryAnn was a force of nature and it is hard to imagine graduate studies in Arts and Sciences without her. She used to invite international students in the US for their first Thanksgiving to her house for dinner, which I always thought exemplified her (sometimes rather fierce) care for our students." 
"MaryAnn imposed order, through force of will, on what is an inherently messy grad-ed system that involves quirky departments and diverse students from all over the world.  And MaryAnn did this in a way that left everyone knowing that she was doing her best to make everything work and that she cared about them. The caring discipline that she imposed on students and departments that will be difficult for anyone to duplicate." 
"MaryAnn was a force to be reckoned with, yet yielded a protective shield around her staff and coordinators.  She would call you on the carpet when a mistake was made, but oftentimes was one of the first to acknowledge hard work and give praise for a job well done."  
MaryAnn was also remembered in particular for supporting her colleagues' careers:
"MaryAnn was a mentor and she did a lot for me. She worked in countless ways to help me advance professionally – by developing my skills, expanding my position, and encouraging me to complete a graduate degree. She supported others to help them reach their potential and she took great pride in the accomplishments of those around her. She took her role seriously in helping graduate students get to the finish line for their degrees and she worked to provide a special experience for PhD students in their final meeting with her before they graduated. She was a dedicated employee who cared about others in the Lehigh community, providing her support and celebrating the success of others."
"In a world of endless emails, she much preferred to talk to you on the telephone. She specifically would say that 'if it's important, call me---I get way too many emails.'" She started Lunch and Learn meetings for the graduate coordinators a few years ago that turned into Zoom Meetings for about 2 years. This past October was the first in person Lunch and Learn meeting since the pandemic and as it turned out, my final in person meeting with her. I remember it was an awful rainy day and for me, the first in person meeting I attended since the lockdown. I'm so glad I did."
"She encouraged students and staff to go outside of their comfort zones and make connections with others outside of their units, always encouraging Hawks to fly from her proverbial nest when an opportunity presented itself. She was an advocate for anyone who needed help or guidance and would fight for the underdog whenever necessary. She was forward thinking and expected CAS staff to do the same.  I'll forever remember MaryAnn Haller as one of the first people outside of my department who took me under her wing."  
The list of what her colleagues will miss about MaryAnn is long:
"MaryAnn's kindness and helpfulness to our graduate students. Her concern for others in the CAS Dean's Office, her wit, and guidance for everyone to achieve their best…our students, staff, and faculty alike. I can't believe MaryAnn is gone…I/we will miss her generosity, her kind heart, the time she made for you to listen and share her thoughts whether it be work related or personal, and most of all…I, personally, am already missing our friendship."
"MaryAnn Haller's vault of knowledge will certainly be missed throughout the University.  How easy it was to send her a text or pick up the phone with a question and she would have the answer without skipping a beat. Very few people at Lehigh have that  institutional knowledge and her untimely passing will be felt for years to come. Personally, I will miss her no-holds barred attitude. I could always talk to her about any issues or problems I was encountering and she and I would end up laughing and commiserating. MaryAnn took the time to get to know not only the professional but also on a personal level."
"MaryAnn always had time for me in answering any questions that might arise with my graduate students.  She will be missed for this dedication in ensuring that everyone, whether students or coworkers, had all the pertinent information to be successful.  Her dedication to the university and its mission was apparent by her devotion to her students, especially. I will personally miss chatting with her, seeing her smiling face and hearing her laugh."   
MaryAnn is survived by her daughter, Lillian Schrecengost, of Boston, MA, and loving family members. 
Laura Chiles, Erin Curtolo, Casey Gogno, Terry Loew, Annette McCans, Dominic Packer, and Michael Stavola contributed to this In Memoriam. If you have a remembrance of MaryAnn you would like to share, please do so in the comments below (login required).