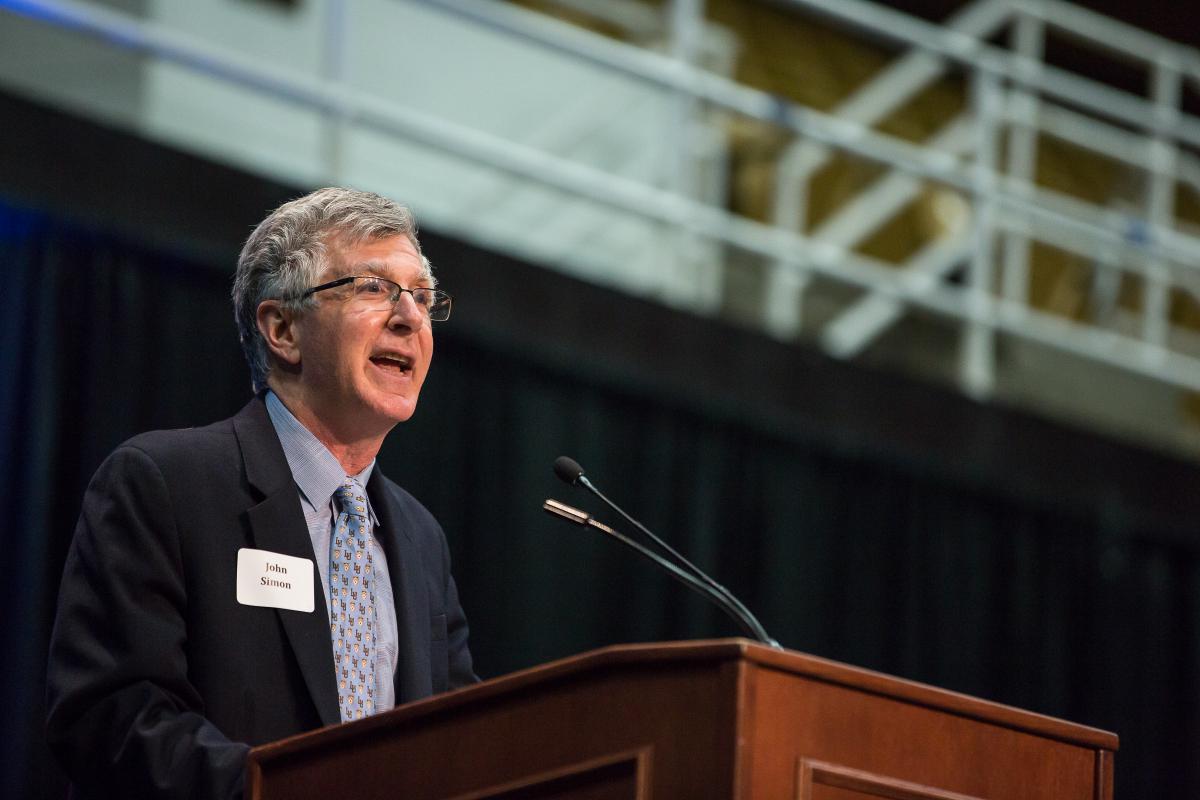 More than 570 faculty and staff gathered at Stabler Arena earlier this month for the annual Lehigh Appreciation Dinner. As the university's 150th academic year came to a close, the community of employees enjoyed an evening of recognition and celebration.
President John Simon offered welcoming remarks at the first Lehigh Appreciation Dinner of his administration. This year's emcees were Professor George White and Karen Sims, director of information processing in Advancement.
In keeping with tradition, the evening began with recognition of the newest members of Lehigh's 25 Year Club who came to the stage for a photo. The employees reaching this service milestone include:
Louise Adams – Child Care Center
Ricky Blum – Electrical & Computer Engineering
Cynthia Brinker – Zoellner Arts Center
Kathy Calabrese – Child Care Cater
Ward Cates – Education & Human Services
Mary Beth Deily – Economics
Raymond Filizof  – Center for Photonics & Nanoelectronics
Theresa Freeman – Summer Sessions
Barbara Greenia – Child Care Center
MaryAnn Haller – College of Arts & Sciences
Brian Kelly – University Police
Shi-Fang Lu – Biological Sciences
Judith McDonald – Economics
Kathleen Miller – Controller's Office
Scott Miller – Facilities Services
Elizabeth Posivak – Development
Dennis Brad Price – LTS Client Services
Edward Tomlinson – ATLSS Engineering Research Center
John Troiano – LTS Technology Management
Susan Troyan – Athletics
Janis Turczyn – Athletics
Roslyn Weiss – Philosophy
Deborah White – Admissions & Financial Aid
Evelyn Wolf – Alumni Relations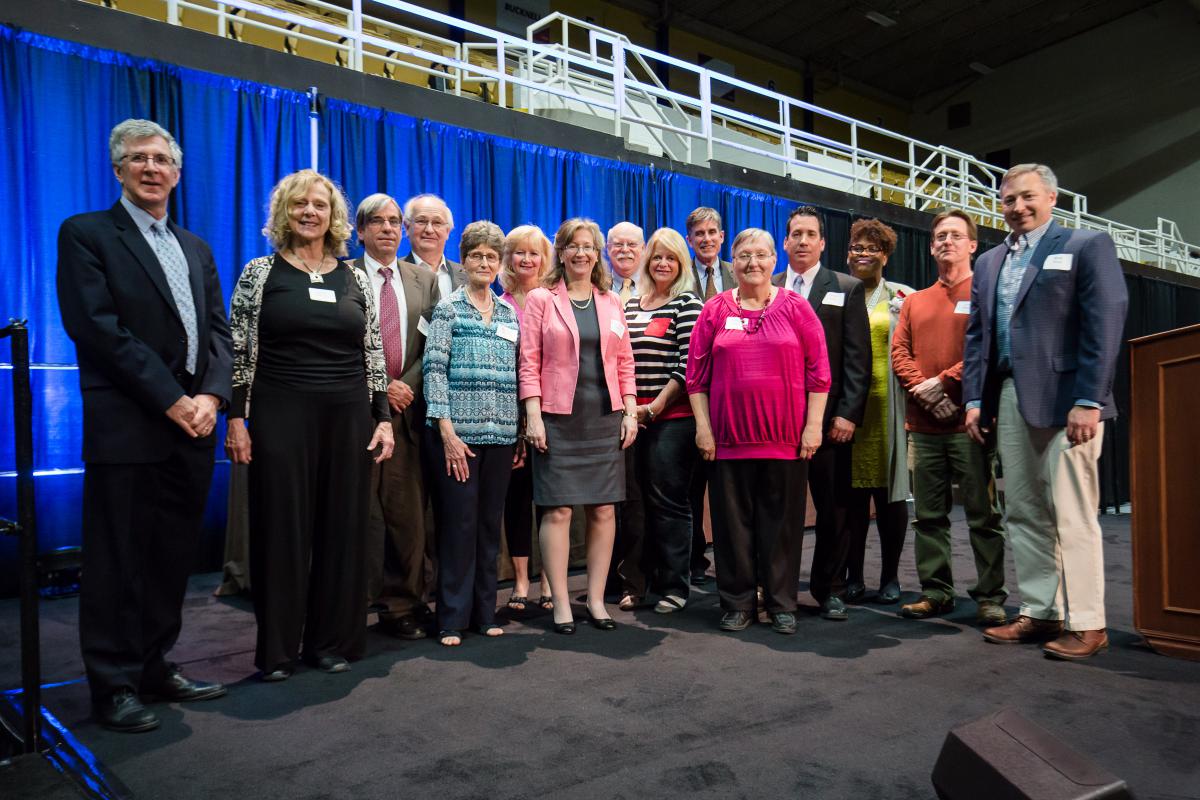 Following a moment of silence to remember those members of the Lehigh community we lost this year, Karen and George were joined on stage by President John Simon, ERAC Chair Bob Bruneio, Vice President of Finance & Administration Pat Johnson, Provost Pat Farrell, Assistant Vice President for Gift Planning Lorraine Weidorn, Alumni Association Awards Committee Co-Chair Gary Liddick '76, and CAS Dean Donald Hall to present the Lehigh University Awards ceremony and to recognize retiring faculty and staff.
A complete gallery of photographs from the evening can be viewed on our Google+ page.