Full-time benefits eligible Lehigh faculty and staff, as well as other enrollees in our medical plan, now have access to ConsumerMedical, an expert medical opinion service. 
ConsumerMedical will help you get better care and make medical decisions easier for you and your dependents. Their team of doctors, nurses, and researchers can help you understand a diagnosis and provide objective medical information. Their services include: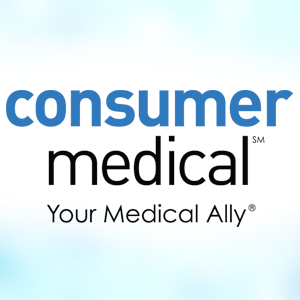 Finding the best doctors and hospitals in your area and insurance network
Verifying any doctor's credentials, skills, and experience in treating your condition
Getting a second opinion from top specialists in the country, and arranging a virtual second opinion consultation
Connecting with experts in your diagnosis from leading medical institutions
Helping you understand the risks and benefits of surgery, alternative treatment options, and pain management techniques
Educational Webinars
In addition to providing direct services to staff and faculty, ConsumerMedical also offers educational resources about a wide range of medical subjects. Their quarterly webinars can be viewed live or on-demand. You can even earn Be Well points for tuning in.
The next live webinar will take place on Wednesday, April 14 from 12:00 Noon to 1:00 PM EDT. The topic is How to Be An Advocate for Your Health. Join Maureen DiNapoli, a Nurse Practitioner from ConsumerMedical, for a free, educational webinar covering these important topics:
What it means to advocate for yourself or a loved one
How to have better conversations with your doctor and ask the right questions
The importance of second opinions and how to get one
Register for the April 14 Live Webinar Here.
Lehigh employees will also have access to the library of prior webinars that includes topics such as improving sleep, heart disease, reproductive health, low back pain, and recommended health screenings for your 30s, 40s and 50s. You can peruse the current library of webinars here.
Connecting with ConsumerMedical
When you find yourself in need of the kinds of services ConsumerMedical provides, you should contact them directly. There is no need to contact Human Resources first. You can connect with ConsumerMedical via phone, web and app.
Phone: 1-888-361-3944
Monday – Friday, 8:30 a.m. to 11:00 p.m. Eastern
Web: myconsumermedical.com
Select the "Enroll Now" button and follow instructions to create your account. Once your account is created you can access all of ConsumerMedical's services.
MyMedicalAlly App: Download free from the App Store or Google Play
If you haven't enrolled yet via the website, select the "Sign Up" button and follow the instructions to create your account. Once your account is created you can access all of ConsumerMedical's services.
For more information about ConsumerMedical, and other extended benefits Lehigh provides, visit the Human Resources website.  If you have any questions or concerns please you can email the benefits team at inben@lehigh.edu.