Friday, February 22, 2019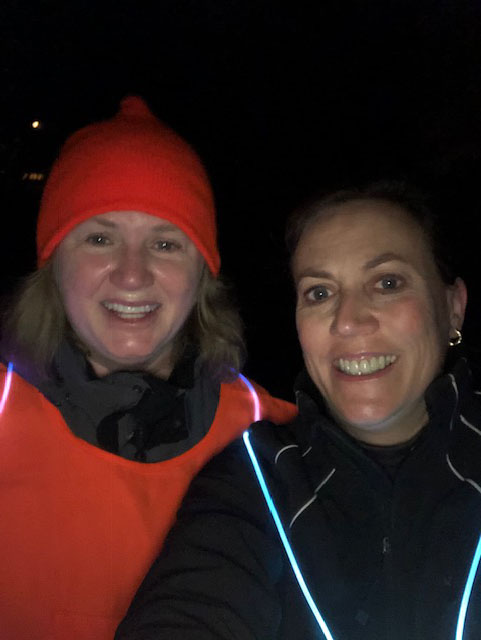 Getting up before dawn to run might not be your idea of a good time, but for Deb Watlington (photo right), Business Manager in the College of Education, it's a habit formed in friendship and wellness.
"I started running about ten years ago and I do a few miles several times a week with a running partner," she said. "I've done the Turkey Trot seven years in a row, because I want to get to the top of the hill and get that t-shirt."
Those 4:30 am wake up texts from her friend have made earning Be Well points for sleep challenges tricky, but Deb still attained the highest level in the annual wellness program last year. She even won the drawing for the top prize.
Deb jumped on the Be Well bandwagon the very first year. "At the beginning, it was because of the $20 wellness credit we get in our pay for reaching the first level," she noted. "And since I was already tracking my activity with a Fitbit I knew I could get more points and keep going."
While running and fitness were part of her routine before Be Well, Deb appreciates the encouragement Be Well provides her to try new things. Whether it's getting a refresher on internet safety through the LTS Secure the Human education series or getting CPR/AED certified, Deb has earned while she learned.
"You can get in a rut with cooking, and then you find a challenge where you earn points for trying more spices," she said. "That led me to find new recipes that included spices I hadn't tried before. And the challenges that promote increasing your intake of fruits and vegetables are a great reminder when I go to the grocery store."
I've Never Regretted Working Out
Along with the $20 credit, reaching the Pre-Flight level also includes a 50 percent reimbursement on group fitness class registration at Taylor Gym. Deb says it's pretty significant. "It's really easy to use. You pay for the fitness classes in advance for the semester and then you get half of it back," she explained. "If you do the group classes and the circuit training, it only costs about $100 for a whole semester of classes."
Beyond exercise and nutrition, Deb has also enjoyed taking advantage of the Be Well challenges that help deepen her connection to Lehigh, such as ERAC Knowledge at Noon events and diversity training.
The incentive of earning Amazon gift cards helped Deb keep going even as her already full life got more complicated when she added graduate studies to her workload. She graduated in the top 20% of the Lehigh MBA program in 2018.
Even during the busiest moments of her MBA studies, Deb told herself that she needed to persist in reaching her wellness goals. "My philosophy is that I've never regretted working out, but I've often regretted not working out," she said.
It's no wonder that she chose the spa gift certificate when she won the Be Well drawing last year. "After I finished my MBA, I thought, 'I'm going for a spa day!'" she said. "I used part of it for a hot stone massage and still have more to use to treat myself again."
We All Make Excuses, Don't We?
For 16 years, Jason Gall (photo right) has handled logistics for the dizzying number of events that take place in Lehigh's athletic facilities. The details involved in juggling baseball, softball and lacrosse practices on the outdoor fields are matched only by the complexities of the annual home and auto shows at Stabler Arena. Jason loves it.
"Building plans and a structure to work out the details is what we do every day. But no two days are the same," he said. "There's no off-season for us."
Reaching the Soar level of Be Well each year since the program started is one more part of his life that Jason maps out using his Google calendar and spreadsheets.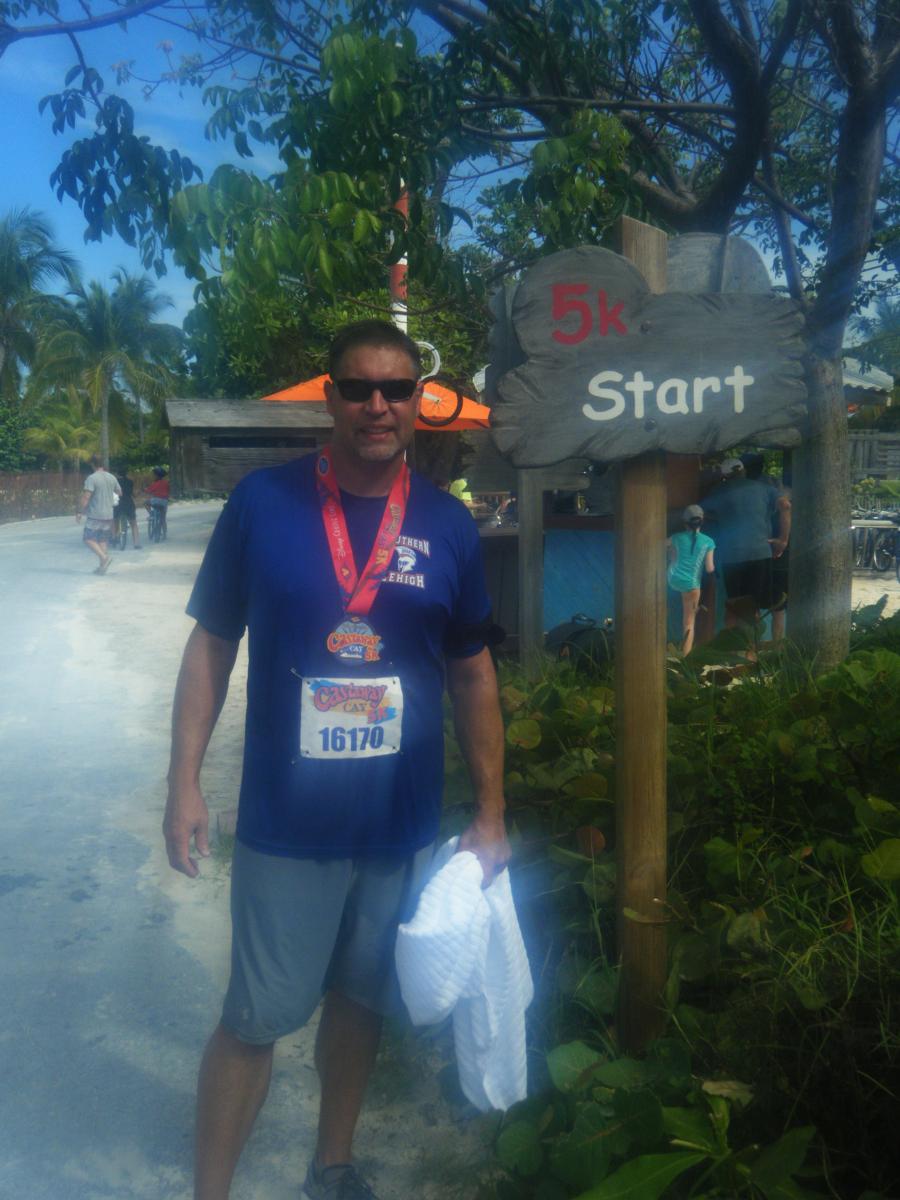 "I'm very structured and organized," he explained. "That's the type of person I already am. It's what I do with everything. But the Be Well program provides a structure to set and reach goals for people who might not naturally do that."
After seven years of coaching football, Jason settled into his office-based job and soon found his activity level decreasing. Having children was a wake-up call. He realized he needed to be healthier so he could be around for his kids. Participating in Be Well helps keep him motivated to reach his goals.
"We've done team challenges within the office, like steps and wall sits, which is great for teambuilding," Jason said. "But it's not just about exercise. I've also done webinars on stress management, time management, goal setting, and nutrition."
Jason's team has to be First Aid/CPR/AED certified as part of their jobs, so those are points he can rely on earning. "Plus there are the regular doctor's check-ups, dental and eye exams," he said.
He paused. "You know, I don't think people realize how easy it is to earn points and reach levels. And if you log in every day you get points just for doing that."
True to form, Jason has a daily reminder set in his Google calendar to check his Be Well challenges. But not everything is a slam dunk. "Sometimes I'll think a challenge is going to be easy, like tracking my sleep.  As I did the challenge I realized that I wasn't getting as much sleep as I should. It was a good lesson," he said. "The hot topic challenge about eliminating excuses was also particularly helpful. We all make excuses, don't we?"
Visitors to Jason's office can tell right away that he's a huge Disney fan. His walls are covered with vacation memories and memorabilia, including medals earned for completing Disney runs. A closer look at his bookcase reveals just how deep his fascination with the Disney parks and history runs in the form of dozens of books on the subject.
"Almost every Amazon gift card I've earned through Be Well I've used to buy Disney books," he said. "It's extra money so I can spend it on something that is beyond what I usually would."
It's never to late to Be Well! Go to the Be Well website or contact Mary Jo McNulty to get started.