Thursday, October 27, 2022
New Live Webinar: ConsumerMedical 101
Thursday, November 3, 2022
12:00 noon EDT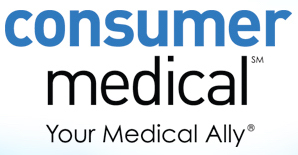 Join us for ConsumerMedical 101 to explore ConsumerMedical, a free benefit offering services that will help you make medical decisions with confidence and get better care.
Find out how CM can help you:
Understand any medical condition and explore available treatment options
Find the best doctors and hospitals for your needs
Get a second opinion from top specialists, in person or virtually
Cope with stress and other mental health concerns
Know your options when considering surgery through their Surgery Decision Support® program 
Register for the webinar here. 
Use company code Lehigh if requested. 
ConsumerMedical is a free benefit for all benefits-eligible Lehigh employees and their eligible dependents. The benefit is also available to eligible retirees and those enrolled under Lehigh's medical plan through Long Term Disability, COBRA, and ACA eligibility.