Your career building resources will soon all be in one place.
Lehigh's new Career Management System, powered by PageUp, brings together our Draft Book performance management tool, Career Enrichment (CE@L) programming, and job application platform, all in one easy-to-use online system.
The first parts of the Career Management System you will see as an employee will be the Draft Book performance management tool and the learning management tool, which will support our CE@L program.
The performance management tool will be an online version of our paper Draft Book with added capabilities, including a journal, connections to your professional development activities and more.
To prepare you to use the new online Draft Book, our CE@L team will be offering a variety of learning opportunities for staff and managers. These will include in-person computer labs, live and on-demand webinars. To register one of these activities try out the system's new learning management tool.  The learning management tool will be a major upgrade to our current registration process for CE@L and other professional development programming. As you can see in this screenshot, programs are easy to find and sign up is as easy as shopping at your favorite online retailer.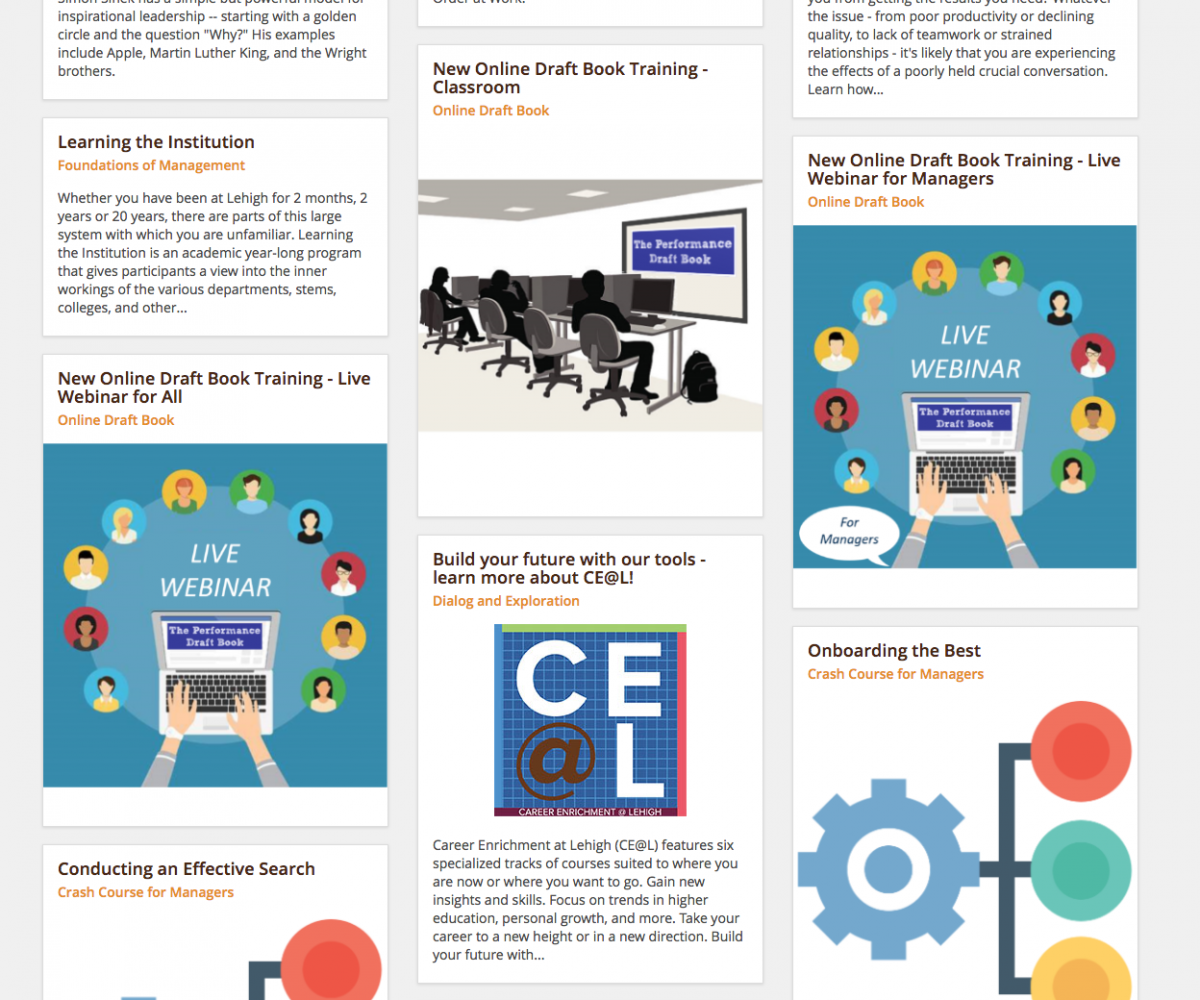 We'll continue sharing information about the Lehigh Career Management System, including the job application tool which will replace Hire Touch, in the near future. The Lehigh HR team is looking forward to providing a true one-stop shop for employees to manage their professional development and career at the university.
Want to learn more? Watch this video overview produced by the Career Enrichment team.