Maria, Tom and Harry are reading the Workplace Learning email message.
Harry: I'm thinking about attending Crucial Conversations Revisited. I believe a refresher would be good.
Maria: I noticed Career Power Lunch is now offered for managers. I wonder if we could prompt our manager to go. He's really good at talking about getting the work done but he never asks about my career goals.
Harry: I'm inclined to agree. Let's think about that.
Tom: I believe I need Better Business Writing. (Maria and Harry laugh.)
Maria: It's short notice Tom, but I'll cover for you to be out.
Tom: Oh, that's an external training program. What's the form I need to complete to cover most of the cost?
Harry: The BEST form. It's on the HR web pages
Tom: Oh yeah, thanks.
Maria: Don't forget to get supervisor approval.
New Workplace Learning Programs This Spring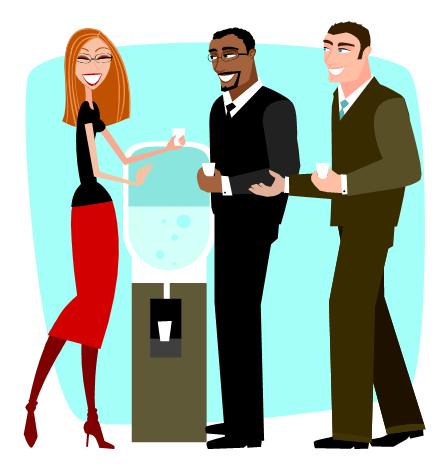 There are a host of new and returning offerings on our workplace learning calendar that are worth your attention. To register for all Human Resources Workplace Learning Programs, go to the HR website. 
Crucial Conversations Revisited is open to all employees who have taken Crucial Conversations in the past. If you find yourself wishing you could practice your skills and flex your communications muscles, this is your chance to engage with other CC alumni. The program takes place April 26, 10:00 a.m. to 1:00 p.m.
Career Power Lunch for Managers is a new approach to helping you support your employees' career goals. Whether they are interested in growing in place or moving into a new role at Lehigh, your staff will appreciate your support.  Career Power Lunch for Managers takes place from 11:30 a.m. to 1:00 p.m. and includes a box lunch. We recommend attending both sessions.
Session One:       April 19 - Communication
Session Two:       May 14 - Coaching 
Inclusion Insights is a new program focusing on creative an inclusive environment in the workplace. This session is intended for new employees, but is open to all staff and faculty. The program takes place April 13, 9:00 to 10:30 a.m.
Returning Programs
Learn more about these and other programs presented by the Workplace Learning Team here.
Crucial Accountability (Previous attendance of Crucial Conversations is required.)
March 29 and April 5 
8 a.m. to 12 p.m. (two session attendance required)
Career Power Lunch             (All sessions are Thursdays, 11:30 a.m. to 1:00 p.m.)
April 21: LinkedIn  
May 12: Lehigh's Salary System 
May 26: Lehigh's Reward and  Recognition Programs
Other Learning Opportunities
If you are interested in professional growth, you aren't limited to programs offered by HR. We also encourage you to seek out other learning opportunities, including the following programs:
Integrated Behavioral Health
Login: Lehigh
Password: univ03
This month's recommended skill builder is Say What You Mean the Right Way: Healthy Forms of Communication
Environmental Health and Safety
Center for Innovation in Teaching and Learning
Library and Technology Services Seminars
Northampton Community College's Center for Business and Industry offers a variety of programs, and is conveniently located at the Fowler Center on Third Street.  Upcoming programs include:
March 10: Better Business Writing
March 15: Lean Fundamentals  
March 18: Presenting With Confidence  
To see the full list of the programs they are offering this spring, click here. 
Paying For External Learning Opportunities
For opportunities such as these, you can cover most of the cost of the program through our BEST program. Learn more on the HR website, or contact Mary Jo McNulty for an application.