Tuesday, November 17, 2015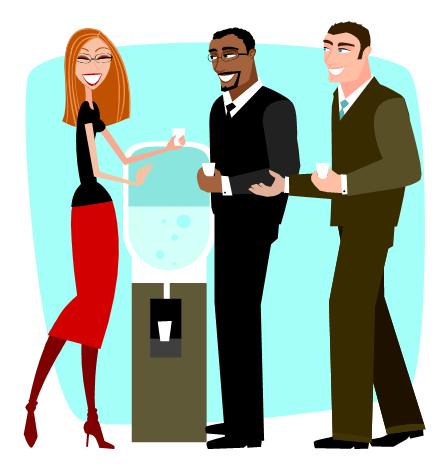 Tom: I heard that staff in Arts and Sciences are working on their GPS self-appraisals already.
Harry: Some departments prefer to complete appraisals before the end of the calendar year. 
Tom: When are ours due?
Harry: The general university deadline is the end of February. I prefer to receive your self-appraisals before the end of January
Maria: I heard HR is changing things. I spoke with someone in a pilot group.
Tom: No new software, please! I haven't adjusted to what we're using now.
Maria: The person I spoke with said what we need is cultural change. If supervisors and employees would have ongoing conversations about performance, we wouldn't need complicated forms.
Tom:  We have regular meetings to discuss performance.
Harry:  We may be the exception, rather than the rule.
Tom: Oh.
Reviewing Results
In Human Resources at Lehigh, our philosophy is that performance management should be a continuous practice. Through the Goals – Performance – Success (GPS) cycle model, we encourage the setting of goals, frequent check-ins and ultimately a period of reviewing results on an annual basis.
As the calendar turns, Lehigh staff will be entering the reviewing results phase of the GPS performance cycle covering the 2015 calendar year. This includes self and supervisory appraisals as well as a performance meeting.
To prepare to review results for 2015 you may want to attend a GPS workplace learning program. GPS workplace learning programs will continue through February 2016. Click here to see the workplace learning schedule.
Performance Appraisal Forms Launching Soon
Human Resources will begin to launch 2015 forms for all classified (non-research) employees in November. Forms for research employees will be launched upon request by the department head.
You can access the GPS tool via https://gps.lehigh.edu/ . You can also find navigation and process guides for the GPS tool on the Lehigh Portal > Employee tab > GPS channel.
The GPS tool interfaces with the PD (position description) tool, meaning your key accountabilities will be in your 2015 form when it launches. If you have more than six supporting activities for a key accountability, only six will appear in the GPS tool.
GPS Tool Quick Tips
Chrome is the preferred browser; SeaMonkey is not recommended.
The auto timeout for GPS has been extended, however saving your work frequently (every few minutes or sentences typed) is highly recommended.
The self-appraisal step for the GPS tool includes areas for Progress and Outcomes, and Comments, but not a self-rating.
Key Accountabilities are a type of goal and must be assigned a weight.
Other types of goals (Performance and Special Projects/Assignments) may be assigned weights, but it is not necessary.
Total of everything weighted may not exceed 100%
Rule of thumb:  Only assign weights to Performance and Special Projects/Assignments goals if your supervisor will be rating (evaluating) you on those goals.
If your PD (position description) information does not appear in your GPS tool, contact Linda Lefever, Ryan Burns or Alice Sikorski.
If the PD information in the GPS tool is not accurate for your job, your supervisor will need to contact Lori Claudio in HR by email or at extension 83916.