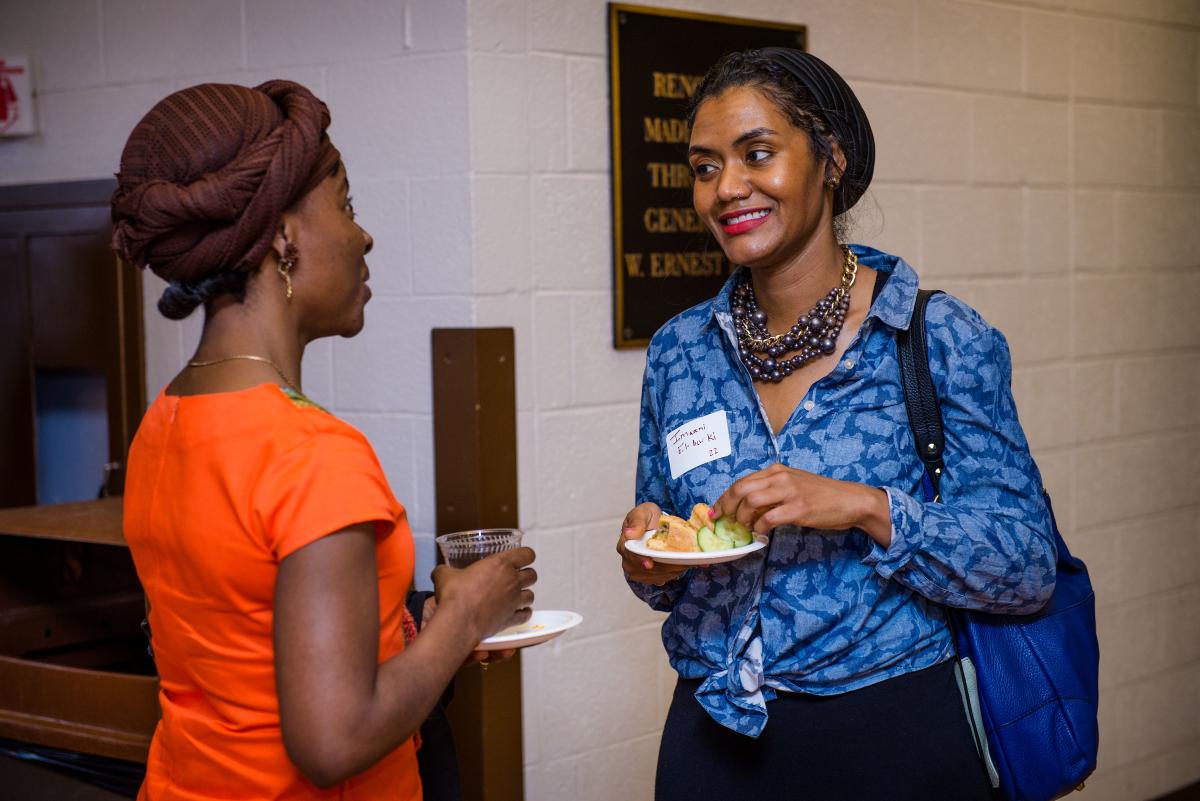 More than 500 staff, faculty and retirees recently gathered for the annual Lehigh Appreciation Dinner and awards ceremony. President John Simon noted that the evening was a celebration of the entire university community. "Our staff and faculty make it easy to dream on a grand scale," he said. "After all, you're the ones who power this engine; I get to sit in the cockpit and steer."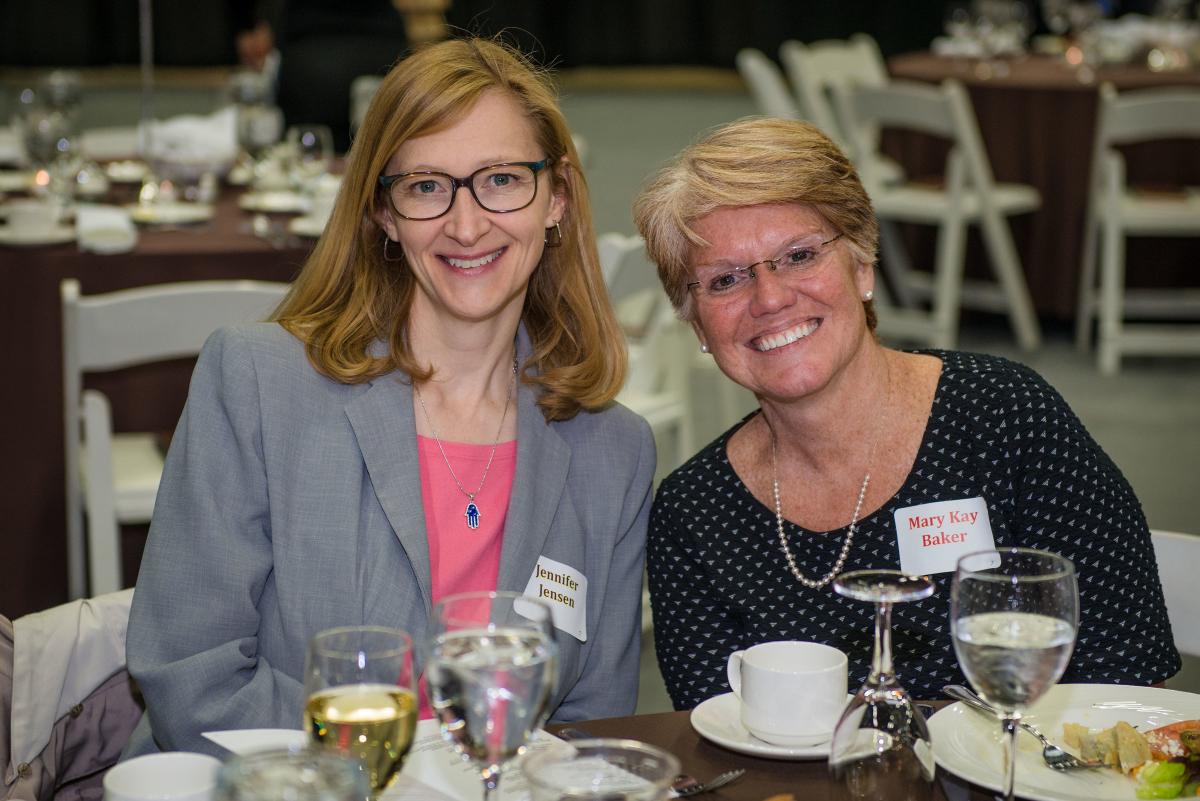 Colleagues Honored and Remembered
The 25-Year Club gained twenty members this year. Prior to dinner, the inductees in attendance gathered for a photograph.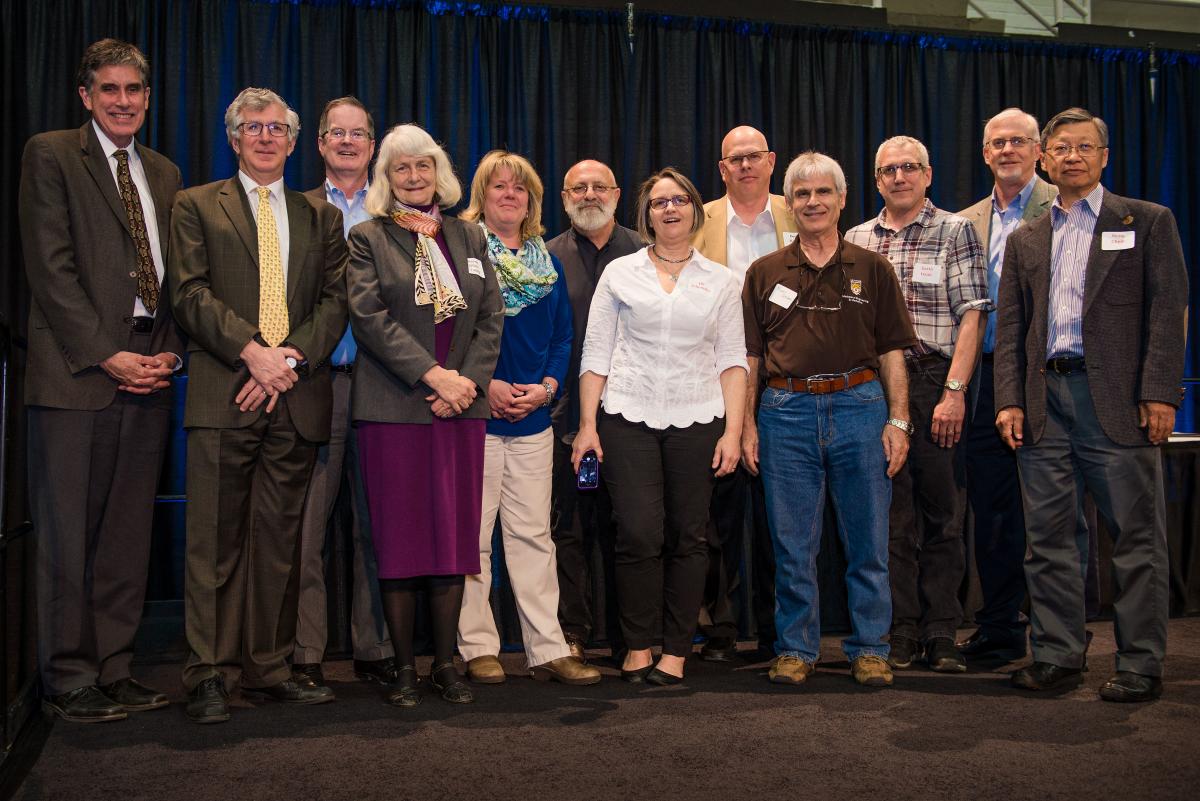 The full list of new 25-Year Club members includes:
Gray Bebout - Earth and Environmental Sciences
Lynn Cassimeris  – Biological Sciences
Meng Chew – Mechanical Engineering and Mechanics
George DuPaul - Education and Human Services
Garth Isaak  – Mathematics
Chaim Kaufmann  – International Relations
Cecelia Kilian - LTS Library Access Services
Dean Koski –  Athletics
Candace Mill – Registrar
Terrence Napier – Mathematics
Murat Ozturk  – Mechanical Engineering and Mechanics
Douglas Reese –  LTS Client Services
James Ricles – Civil and Environmental Engineering
Luis Rosario – LTS Technology Infrastructure and Operations
Jill Schneider – Biological Sciences
Karen Sicinski  – Health Center
Douglas Strange – Athletics
Anthony Viscardi – Art and Architecture
Todd Watkins – Economics
Sharon Wiles-Young - LTS Library Access Services
Following a moment of silence to remember those members of the Lehigh community who passed away in the past year, dinner emcees Mary Kay Baker and George White presented the Lehigh University Awards. They were joined by guests for several award presentations.
You can read about all of our Lehigh University Award Recipients here.
Read about this year's new class of retirees here. 
For more photos from the evening, visit the full gallery here.