Friday, September 9, 2016

This fall, Human Resources is launching Career Enrichment @ Lehigh programming and career tracks.  Director of employee relations and workplace learning Judy Zavalydriga says the Career Enrichment @Lehigh curriculum was developed to offer multiple entry points while also providing a framework for consistency and expectations in professional development. 
"We have received feedback from staff that our courses are beneficial and at the same time were seeking direction of a more structured approach," Judy said. "On the other hand, a full certificate program or track may not be an appropriate option, so we wanted to provide open admissions opportunities as well."
The result of this balancing act is a five-track curriculum that ranges from stand-alone  workshops to selective certificate programs. "We want to share information and stimulate dialogue for managers to have a full understanding of what it means to lead at Lehigh within the framework of our core values and success factors.   Non-managers will have opportunity to  take courses or engage in what we're calling the Dialogue and Exploration track.," Judy noted. "We want to retain flexibility as we build programming to meet staff needs and University goals."
The Five Tracks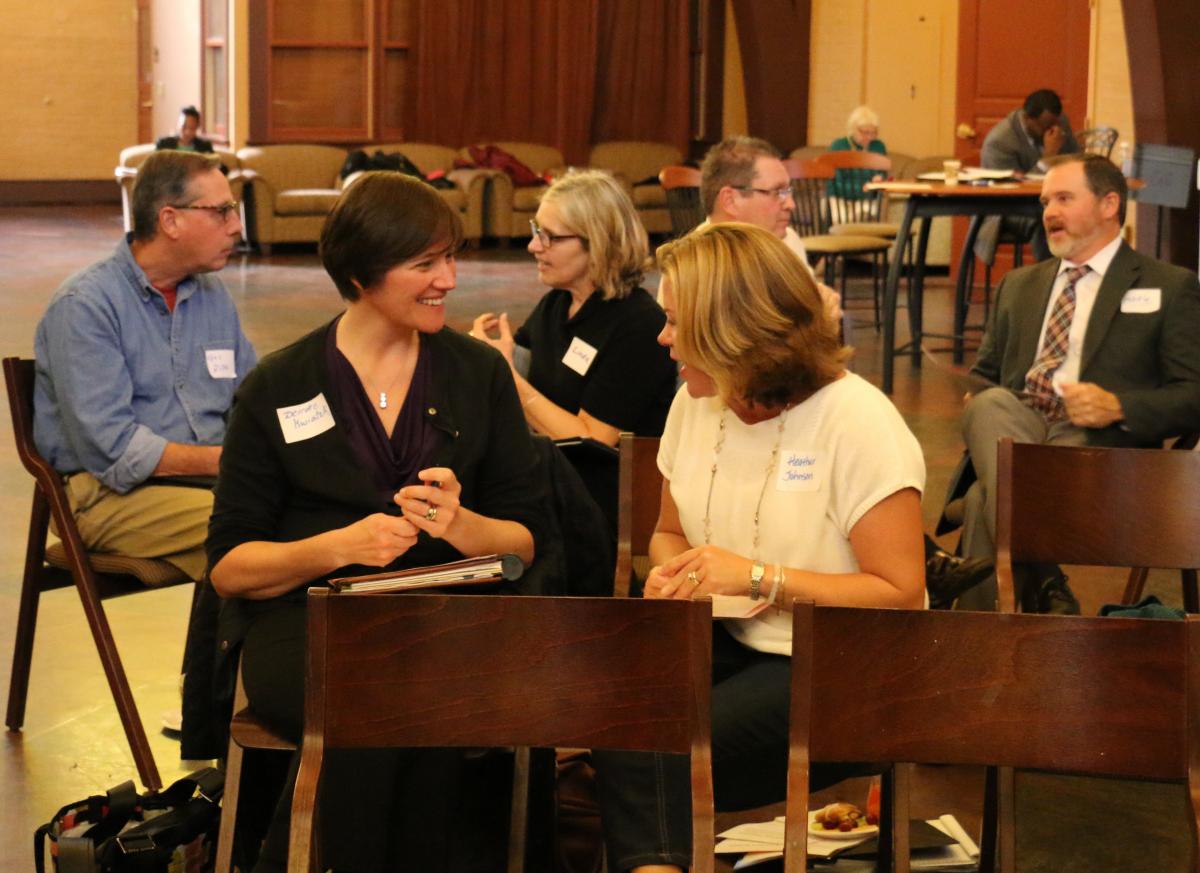 Career Enrichment at Lehigh (or CE@L as an inevitable acronym), will be phased in over the course of the next year, to include the following tracks:
Leadership Academy
Arriving in fall 2017, the Leadership Academy is designed for accomplished leaders who are prepared to deepen their awareness and potential for behavioral impact on others and the future of Lehigh.  Candidates will apply or be nominated and selected to participate in this multi day cohort program.
Essential Management
This developmental curriculum is core to every manager of people and projects at Lehigh. Focus will include managing interpersonal effectiveness in your teaming and collaborative efforts; managing change, delivering results and coaching people, evolving as a leader.
Foundations of Management
This program is designed to transition first time managers to the Managerial Success Factors at Lehigh. Learn expectations of communicating in our culture, and utilizing our policies and practices as you step into the role.  Experience blended learning with live practice, mentoring and peer support.
Administrative Professional Excellence
Develop skills including better business writing, project and time management, basic finance and accounting practices. Enhance your service to supervisors, peers and clients in a practical and supportive style.
Dialogue and Exploration
This is an open admissions curriculum to help you develop yourself for now and into the future. Discover the possibilities of inspiring new learning, engagement on campus, and developing new skills.
New Expectations for Managers
One of the first curriculum tracks to be introduced this fall is Foundations of Management. The goals of this track are:
Provide a consistent set of expectations of managers at Lehigh to be successful in their role
Provide understanding of employment law, application and resources, how to proactively avoid pitfalls, and what to do in cases where practice is in question
Ensure that supervisors understand the essentials of performance management, setting goals, providing feedback, coaching, and holding themselves and others accountable
Understand the core values of Lehigh and how to support a community of equity and inclusion
Build broad base knowledge and collaborative networks across Lehigh
Judy says all new managers at Lehigh, including current employees who are promoted into management, will be expected to complete this 30-hour certificate program.
"We think it's vital that all Lehigh managers have a baseline understanding of not only employment law but also the Lehigh way with regard to policies, performance management, and our culture of inclusion and equity," Judy explained. "This program will ensure that we accomplish that across the University."
Favorite Programs Continue
CE@L will integrate the best parts of the previous workplace learning program. "We know there are longstanding programs that employees appreciate," Judy said. "Our strategy was to place these within a new context so that their impact is increased. We'll also continue to work with the Center for Business and Industry (CBI) at Northampton Community College to deliver excellent educational opportunities for Lehigh."
Favorite programs like Crucial Conversations, Crucial Accountability, and Career Power Lunch will continue to be offered within the various tracks. In fact, all three of these programs and more are on the schedule this fall and open for registration.
Looking Ahead
The Career Enrichment Curriculum will be rolling out on an ongoing basis over the next several semesters. The HR website will be updated as curriculum tracks are confirmed, certificate programs are finalized, and courses are opened.
In the meantime, you can continue to register for courses that will ultimately be part of certificate programs. Your participation in those courses will be credited toward any certificate you might wish you complete in the future.
Interested in learning more? Feel free to contact Judy or her colleague Linda Lefever in the HR office at 610-758-3900. They can help you consider which track is right for you.