Tuesday, January 17, 2017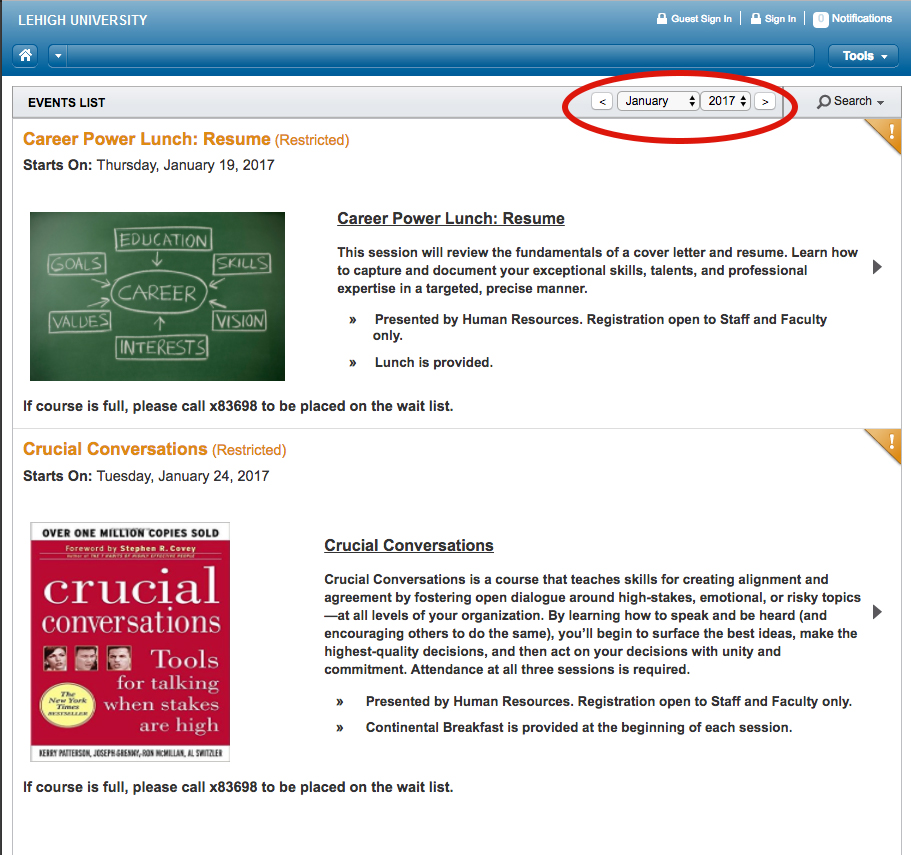 Career Enrichment @ Lehigh (CE@L) is our new five-track program aimed at helping Lehigh employees boost their professional development. We introduced the thinking behind the new program last year via two Spotlight articles which you can read here and here.
As you're setting your goals for the coming year, it's a good time to sit down with your supervisor and discuss how CE@L can help you refresh and grow your knowledge, skills, and expertise in key areas of your work.
Especially for Supervisors
CE@L's management tracks are specially designed with new and established Lehigh supervisors in mind. All supervisors should be planning to complete at least one of these tracks over the course of the next several semesters.
With so many courses being offered, the spring semester offers a great chance to work toward earning either the Foundations of Management or Essential Management certificate.
Lehigh HR-Led Courses
The roll-out of CE@L continues this spring.  You can view all of our upcoming Lehigh HR-based classes via the online registration system. Be sure to log in with your Lehigh user ID to enable registration. When you're there, you'll need to select the month of the program in order to register. (see illustration at right).
Courses Outside of Lehigh
Many of our courses, particularly in the Essential Management and Administrative Professional Excellence tracks, are provided by Northampton Community College's Center for Business and Industry (CBI). To view information about what they will be offering this spring, download this pdf from CBI. To register for CBI courses, contact Mary Jo McNulty in Lehigh HR at extension 8-3984 or via email and she can walk you through the process, including applying for funding through Lehigh's BEST program.
For More Information
The Lehigh HR Career Enrichment team is available to help you select courses best suited to your goals. Contact Judy Zavalydriga or Linda LeFever at extension 8-3900.
Here's a look at how this spring's offerings fit into the five tracks of Career Enrichment @ Lehigh: