Friday, February 28, 2020
Sometimes we find hidden gems in our benefits programs that we want to shine some light on. And sometimes we find out that a bigger, more important benefit isn't understood as well as we would like. When we do, we'll share them here, in a column we're calling Benefits Brief.
United Concordia Dental Introduces College Tuition Benefit
Our dental insurance vendor wants to help you pay for college for you and your dependents. It's true! Here's the deal: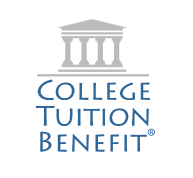 The United Concordia dental plan now includes the College Tuition Benefit, a savings program offered in partnership with SAGE Scholars Inc. The College Tuition Benefit allows dental plan participants to earn Tuition Rewards points that can be redeemed for tuition discounts at more than 400 participating private colleges and universities (note: Lehigh University is not a participating university).
How The Rewards Work
Each year you participate in the United Concordia plan, you earn 2,000 Tuition Rewards points. Each point equals one dollar, so 2,000 points equals $2,000 in tuition discounts.
Points can be used for the education of the policyholder's children, grandchildren, nieces, nephews, stepchildren and godchildren at participating institutions. Each child enrolled also receives a one-time bonus of 500 points. Students graduating in 2021 and later are eligible for enrollment in the program.
You can enroll in the Tuition Rewards program on or after your United Concordia plan's effective date.
How To Enroll
The first step in signing up for the College Tuition Benefit is creating and/or logging into your MyDentalBenefits account on UnitedConcordia.com. Once you are logged in:
1.     Click on Learn More in the Tuition Rewards notification bar above your benefits information
2.     Click on the Get Started button and consent to participate
3.     Look for an email from SAGE Scholars that provides further registration instructions.
Looking for more of our less well-known benefits and perks? Check out this list on the HR Website.