Thursday, December 19, 2019
After the busy hum of activity during the holidays winds down, there is still a lot more winter to come. Keeping up your physical and emotional energy during the darkest days of the year can sometimes be tough. Be Well has some great challenges to sign up for to keep you connected to your wellness.
Take Care of Yourself In Advance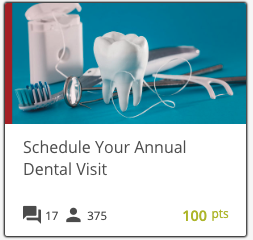 Preventive care is an important part of your overall well-being. This is a great time to schedule your annual health care visits. You can earn 100 points each for scheduling your eye, dental and physical appointments.
Get Some Culture (or at least leave your couch)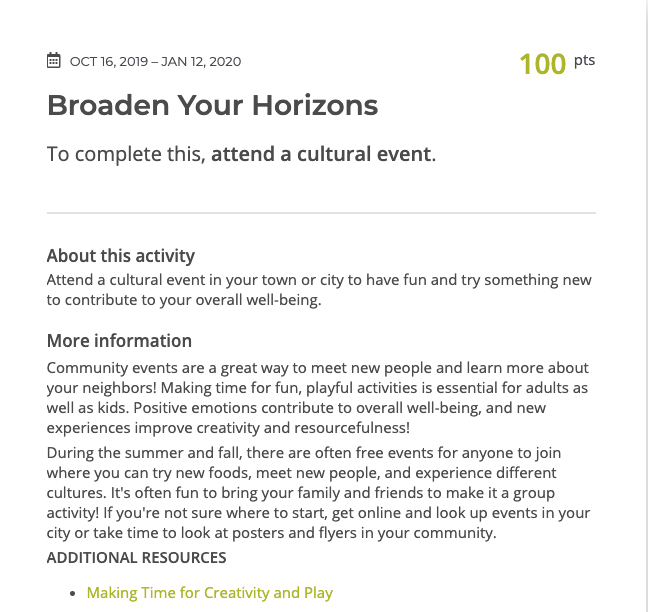 It's easy to slip into a habit of snuggling under a blanket on the couch this time of year, but connecting with others and being outside, even when it's cold, can lift your spirits and your energy. The "Broaden Your Horizons" challenge will reward you with 100 points when you attend a cultural event. Did you know that new experiences improve creativity and resourcefulness? Whether you go to a concert in Allentown or even visit a new exhibition right here on campus, stimulating your senses will be a "good thing."
Pay Attention To Your Emotions
The "winter blues" can actually be a more serious issue for some people. Seasonal Affective Disorder (SAD) is a form of depression that can be addressed through a number of therapies and activities.
Be Well's "Beat the Winter Blues" challenge invites you to monitor your mood at least one day a week and to take care of yourself accordingly (you earn 10 points/week). You can learn more about SAD from the National Institute of Mental Health here, including symptoms, resources, and risk factors. If you are experiencing changing or worsening depression symptoms, please consult your healthcare provider right away.
Just Get Started
As always, it's not too late to get on board Be Well. Contact Mary Jo McNulty to find out how to complete your bloodwork and get started.