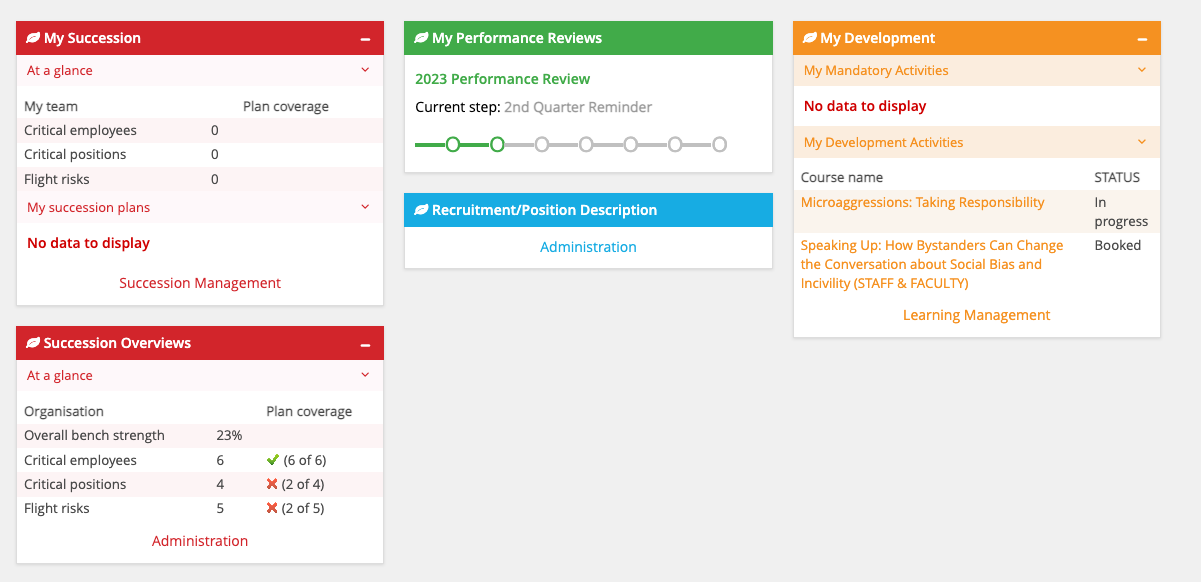 The annual staff performance management process is underway with the launch of 2023 performance forms in your PageUp account. 
The process starts at the beginning of Quarter 2. You should see your 2023 form in the green box on the PageUp homepage.
Supervisors: Start strong by meeting with your employee(s) to review their first quarter, clarify expectations, and set or follow up on the goals you established for 2023.
We've made some changes to the 2023 annual performance review form to make it easier to use.
The Planning step with the optional page has been removed
You will no longer need to acknowledge the form to start the process
The Key Accountabilities section that caused some confusion in the 2022 form has also been removed
A reminder for staff: You can always view your own position description in PageUp. After logging in via Connect Lehigh, click on the blue Administration box on the home screen.
If you did not receive an email message from the PageUp system about the start of the 2023 process or you do not see a 2023 form at https://lehighes1.pageuppeople.com contact us at inperf@lehigh.edu.