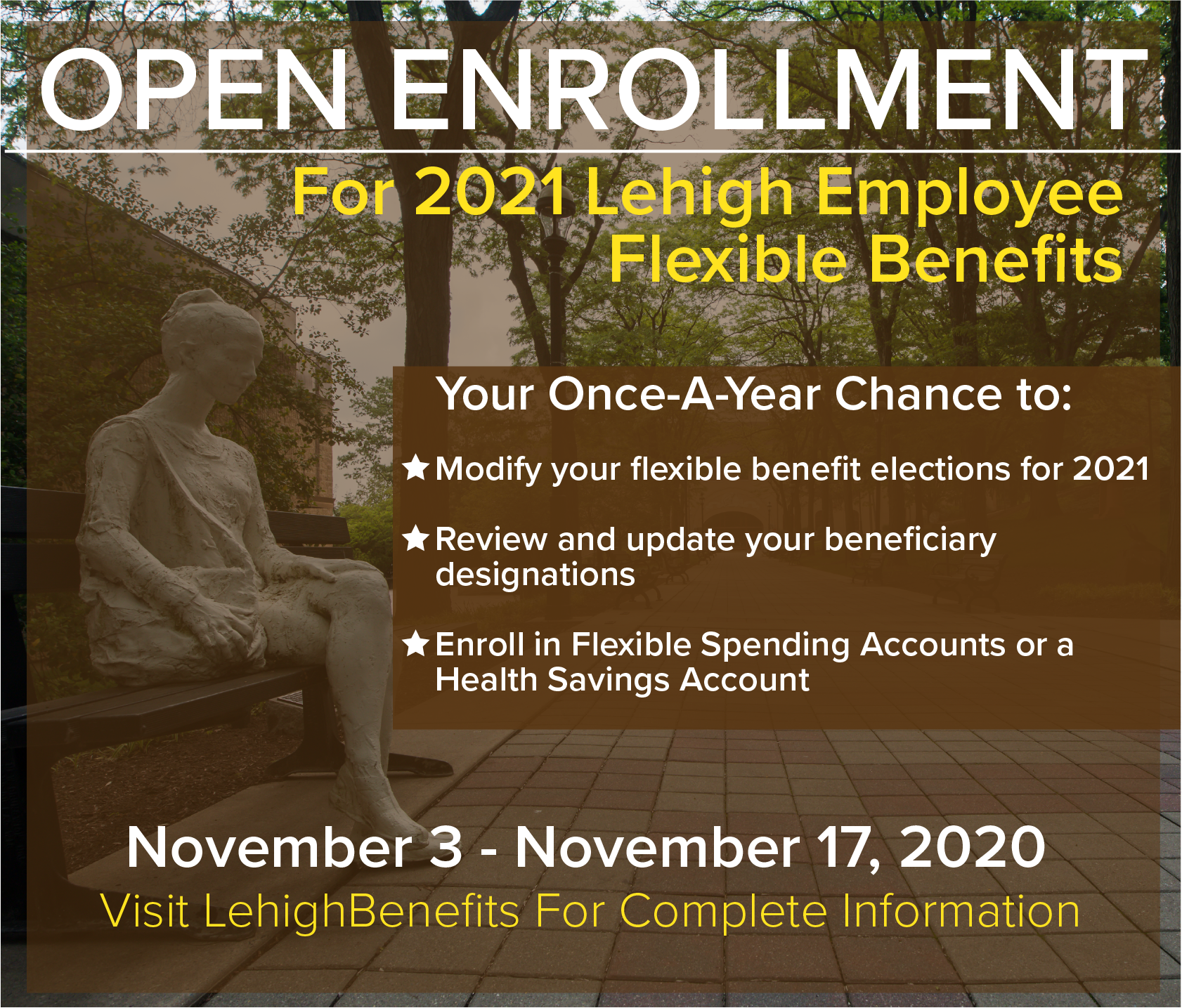 Open Enrollment begins Tuesday, November 3.
Use these resources to make your elections.
Virtual Insurance Vendor Visits with Capital BlueCross, Express Scripts and Integrated Behavioral Health (IBH)
Click the date of your choice for information.
Events run from 12:00 to 1:00 PM. Registration is required. Sign Up via the PageUp Learning Library.
2021 Updates and Changes
Medical coverage monthly premiums are not increasing.
Total Out-of-Pocket Maximums in the High Deductible Health Plan have decreased for in-network services. In all other health plans out of pocket maximums remain unchanged. Maximums are managed as a single total figure including healthcare and pharmacy expenses.
Copays and co-insurance have increased in all plans.
Be sure to review all of the information available to you in the publications linked above.
Important FSA and HSA Reminder
If you wish to have a healthcare or dependent care Flexible Spending Account (FSA) in 2021 or make employee contributions to a Health Savings Account (HSA) in 2021, you must make these elections during Open Enrollment. FSAs and employee contributions to HSAs DO NOT automatically roll forward from the previous year.