The 2019 Lehigh Faculty and Staff Appreciation Dinner celebrated a year in which Lehigh employees have continued to serve the university with distinction during a period of significant growth and change. President John Simon offered his thanks and congratulations to the more than 500 staff and faculty assembled before handing over the hosting duties to Christine Lake, Business Manager in the Office of Diversity, Inclusion and Equity and Doug Mahony, Associate Professor of Management and Faculty Senate Chair, who served as emcees for the evening.
The evening kicked off with recognition of the newest members of the 25 Year Club. The new members, some of whom are pictured at left, are Jorge Coronel, Jabbour Estephan, Mary Sue Gulick, Linda Kreitz, Kiri Lee, Mary Ann Otto, Alp Oztekin.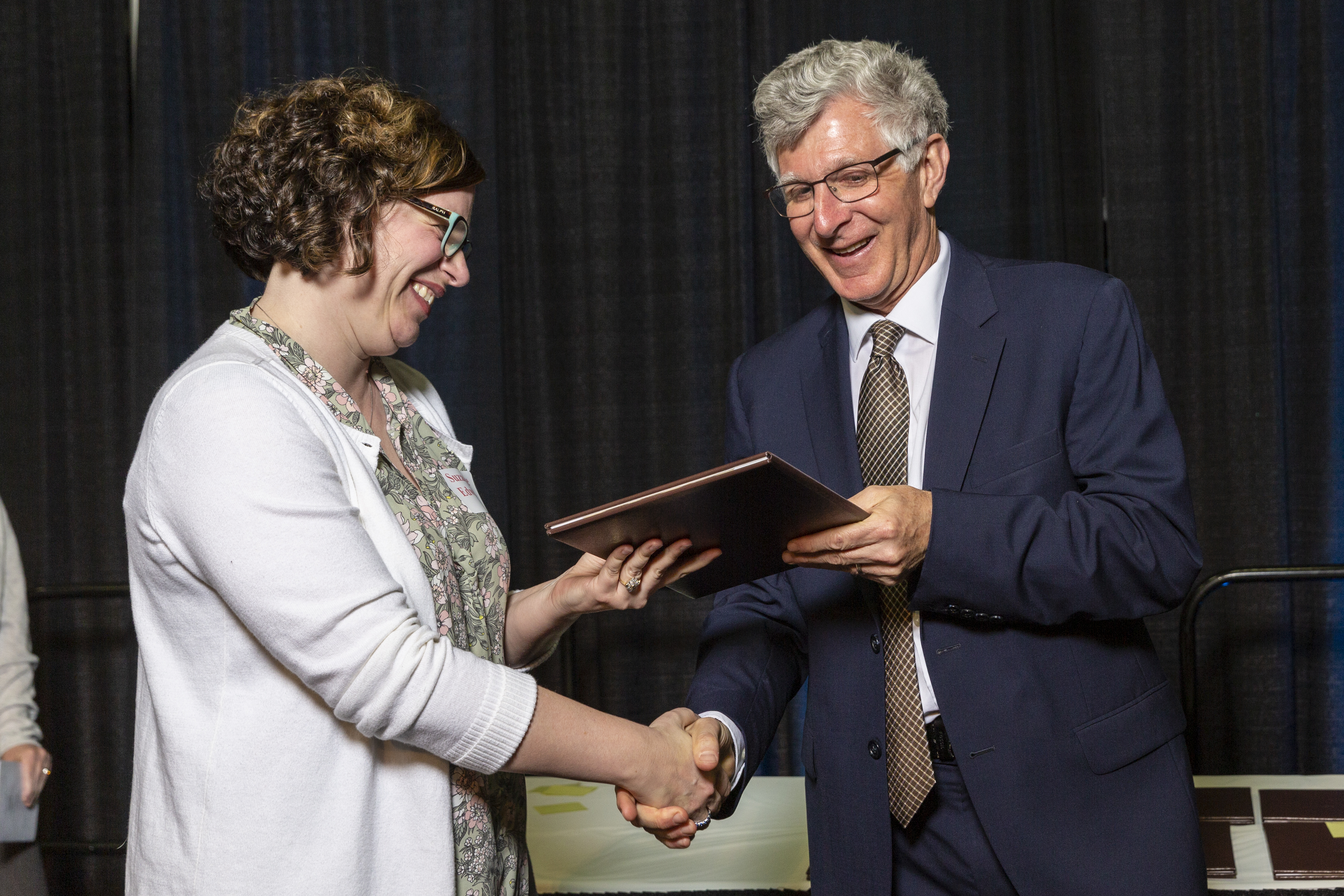 The awards portion of the ceremony kicked off with Jennifer Cunningham, the Associate Vice President of Alumni Relations presenting two awards on behalf of the Awards Committee of Lehigh Alumni Association – the Paul J. Franz Award and the Deming Lewis Award.
You can read about all of our award-winners here.